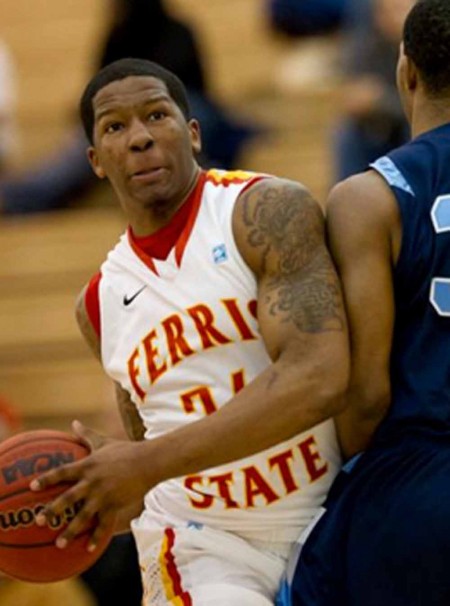 Daniel Sutherlin
Junior
FSU Men's Basketball
Detroit/Detroit Renaissance High School
Bulldog junior forward Daniel Sutherlin was selected as this issue's "Athlete of the Week" after posting 17 points and nine rebounds in FSU's 74-69 overtime victory against Northwood University Saturday. With the help of Sutherlin, the Bulldogs moved into a share of first place again in the divisional standings.
This season Sutherlin has started all 15 games for the Bulldogs. He is currently averaging 11.7 points per game and has scored 176 total points this campaign. Sutherlin leads FSU in rebounds as he averages 8.3 per game. In addition, Sutherlin has tallied 18 blocks this season along with 50 offensive rebounds.
Tune in Jan. 19 to the Bulldog Sports Network as FSU will take on Michigan Tech in Houghton. Tipoff is scheduled for 7:30 p.m.