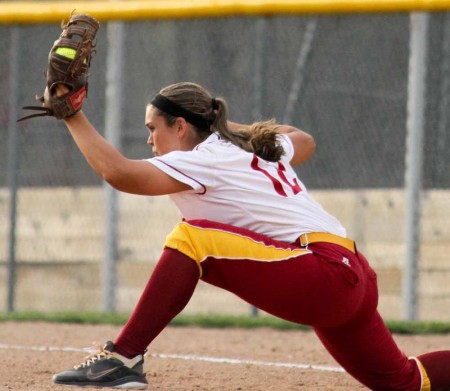 Chelsea Morris
Senior
FSU Softball
Jenison, Michigan/Jenison High School
Bulldog senior softball player Chelsea Morris was selected as this issue's "Athlete of the Week" after helping the Bulldogs sweep Aquinas in the regular-season home openers. FSU defeated the Saints by a score of 7-0 in both games. With the sweep, Morris and the Bulldogs improved to 8-8 overall this season.
Last season, Morris started all 47 games at first base for FSU. She accumulated a .331 batting average while recording a team-best 51 hits. Morris led the team with 46 runs batted in and was honored as the 2011 GLIAC Player of the Year for her efforts.
Morris and the rest of the FSU team will return to play Mar. 23 as the team travels to Ohio to take on Findlay in the first conference games of the season. The Bulldogs will continue with GLIAC action Mar. 24 as they are set to take on the Tiffin Dragons.