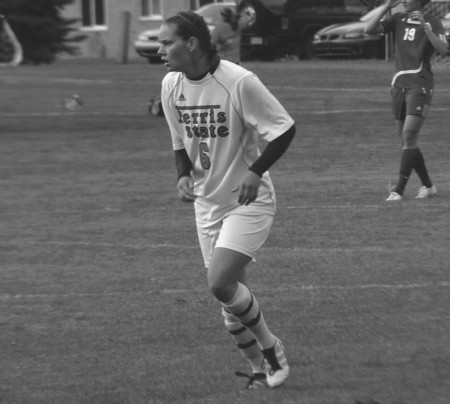 Casey Shauman
Freshman forward
FSU Women's Soccer
Casey Shauman, a freshman in elementary education at Ferris, was brought in to help fill the hole in the Bulldogs offense left after former Ferris top-scoring forward Bri Borgman graduated.
Shauman has impacted the Bulldog's offense immediately, shown by her squad-best 9 points from 3 goals and 3 assists. Her offense may be correlated with the amount of chances she takes. Shauman has taken a team high 30 shots this season and of those, 13 have reached the goal.
Shaumans' youth has allowed her to be on the field the second-most of the offensive unit tallying 680 minutes in 11 games and 10 starts.
Shauman has worked best with sophomore midfielder Riley Wood and freshman defender Ashley Bradstreet so far this season. Wood has manifested two goals this season thanks to Shauman's playmaking ability.
Bradstreet and Shauman hooked up in the first game of the season against Indianapolis Aug. 31, where the two each had their first two point game (1G, 1A) and first two points as Bulldogs.
Shauman and the Bulldogs will look to add a pair of wins against Tiffin and Findlay, Oct. 12 and Oct. 14. Tiffin shares the same 3-2-2 conference record as Ferris while Findlay is 3-3-1 this season.