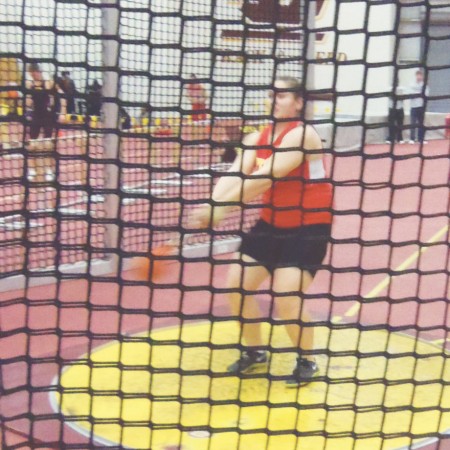 Jessica Pilling
Junior
Ferris Thrower

Pilling has had top-place finishes in her history with Ferris, enough to be considered an All-American thrower.
Twice this season Pilling has heaved a 20-pound ball of lead for a national provisional mark. The All-American weight thrower let the ring go for a fifth place finish for a provisional mark at the Mike Lints Open hosted by Grand Valley State University in Allendale.
The week prior, Pilling won the women's weight-throw outright at Central Michigan's Chippewa Invite on Jan. 11.
Her first national provisional mark was earned by Pilling's third-place finish in a nonscoring meet at GVSU on Nov. 30, the Lakers Early Bird.
Pilling and the Bulldogs will travel to their next meet, The Cardinal on Jan. 25, hosted by Saginaw Valley State in University Center. n