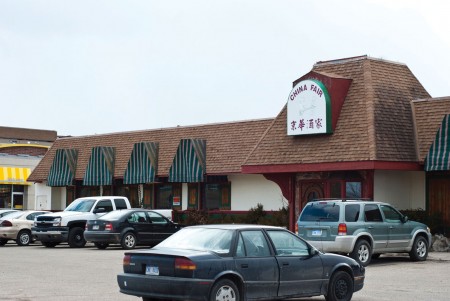 It's not uncommon for Ferris students to complain about the lack of dining options available to them in Big Rapids.
"There are some hidden gems in Big Rapids, but still more options would be nice," Ferris senior biology major Justin Cooper said. "I don't like eating fast food, which seems to be a large majority of the food facilities here. More healthy businesses would be welcomed."
Cooper and students who share his feelings are in luck. At a town meeting on March 26, City Manager Steve Sobers announced plans for Panera Bread to open a location on State Street, between McDonald's and Walgreens Pharmacy.
According to the Pioneer, the company has yet to confirm the development, but Sobers said Panera Bread has been in talks with the city for several months.
"They have said [Big Rapids] is a number one priority place they want to be, but they just need to [finalize] a spot," Sobers said.
Cooper was thrilled by the announcement.
"Healthy options are a must, especially with the diets that college students can have," he said. "Panera has healthy options available. I've seen their menu and eaten there a few times before."
Established in 1981, Panera Bread is rapidly expanding across North America. As of December 2012, the company-owned and franchise-operated bakery-cafes have 1,652 locations in 44 states and Ontario, Canada, according to the company's website.
Panera Bread's menu—which includes made-to-order sandwiches, salads and soups—is comparable to Pepper's Café, located on North Michigan Avenue.
Ferris senior elementary education major Morgan Kramerich considers herself a Pepper's regular and plans to continue frequenting the café even after the new Panera Bread opens. Unfortunately, she doesn't believe other students will do the same.
"I think a lot of people will go to Panera. But for me, I'll go to Pepper's just because it won't be so crowded," Kramerich said. "I think it will be tough for Pepper's to keep up with Panera."
Pepper's Café could not be reached for comment.
In addition to a new restaurant, Big Rapids will be welcoming a new grocery store. At the March 26 town meeting, Big Rapids Township Supervisor Bill Stanek announced that Aldi construction is expected to begin within the next couple of weeks.
The 16,000-square-foot grocery store will be located on the lot between Lowe's and the Shell Food Mart gas station on 215th Avenue.
According to the Pioneer, this will be the first development in the Perry Avenue business district in five years.
"I think that bringing more businesses overall to Big Rapids is good," Cooper said. "We don't have many options, and it seems to get monotonous at the end of the day, for some. [Students] will like the change and more 'modernization' of Big Rapids."