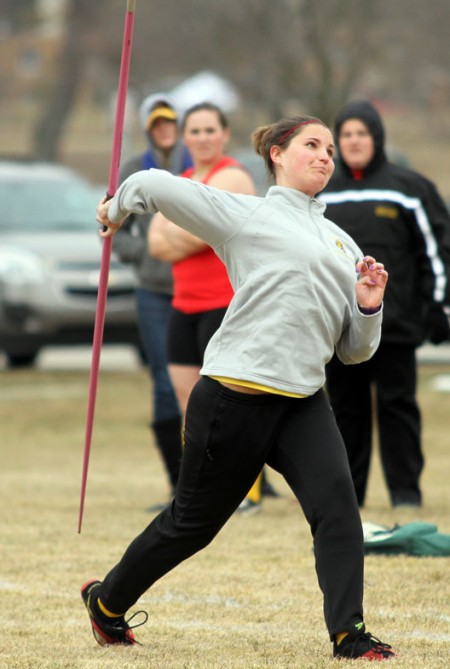 Christa Cwiek
Senior
Ferris Track and Field Thrower
In her final home meet, Ferris State's senior thrower Christa Cwiek attempted new throwing events for the first time.
At Top Taggart Field in the Bulldog Open on April 6, Cwiek tried her hand at tossing shot put for her first time in a collegiate meet moments before throwing javelin, and she placed third behind Ferris State athletes. She also attempted discus and hammer, but failed to place.
Cwiek garnered first-place in her throw of choice, the javelin. Cwiek shuttled her spear through the air to land 30.73 meters away from her stance. Her javelin flew a full meter past anyone in competition.
Cwiek has earned GLIAC All-Conference honors her freshman, sophomore and junior years, placing eighth, sixth and third, respectively.
Cwiek has stuck to her studies as an athlete; she has been on the dean's list every semester at Ferris and is one semester away from graduating summa cum laude.
Cwiek recently returns from Guyana, where she provided dental hygiene care pro bono during her spring break.
Cwiek and Ferris State dominated a limited field at the home invitational. Ferris will hike south for the Hillsdale Invitational on April 13.