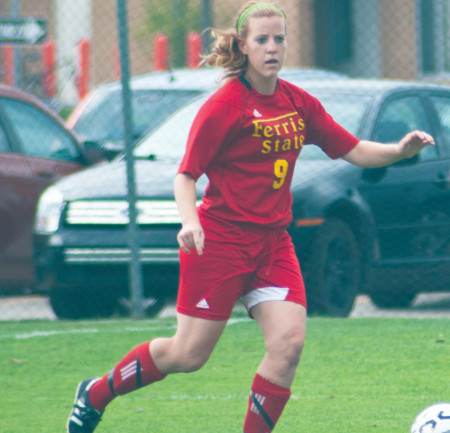 Amanda Foster
Senior defender
FSU Soccer
Foster stepped forward from the back end against Malone and proved the adage that defensemen don't score wrong.
Despite just registering one shot on goal during the game, it turned out to be an effective one. Ferris junior Midfielder Leanne Boehm crossed a ball from the corner that Foster was able to get her head on to put it into the back of the net.
Foster has lead the team in minutes played in the last two seasons, and is currently first with 803 total minutes played. The goal, despite her time on the pitch, is her first career with Ferris State.
The goal led to a 3-0 victory, which is their third in a row. The streak has pulled the Bulldogs from their sub .500 mark on the season to 5-4.
Foster and company will next be charged with taking on the Lakers of Grand Valley State in Allendale Saturday, Oct. 12, at 7 p.m.