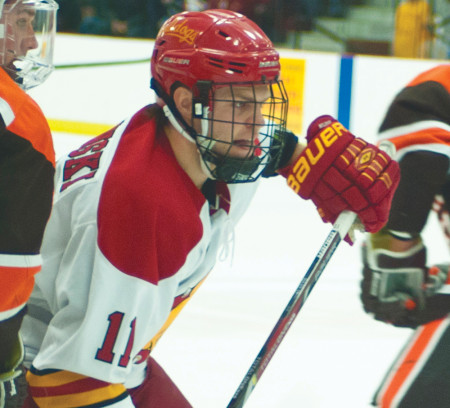 Kenny Babinski
Sophomore
Forward Hockey
Babinski found himself on the score sheet in a big way on Nov. 16 at Ewigleben.
While killing a penalty, the forward known as "Babs" stole a puck in the neutral zone and broke away toward Bowling Green goaltender Tomas Sholl.
Babinski froze Sholl with a stutter step, and followed by sliding the puck between his legs to tie a game that the Falcons had dominated most of the night.
The shorthanded goal was the Bulldogs' second in as many nights, and Babinski's third marker of the season.
Despite playing often on the third line, Babinski is beginning to heat up offensively, which has given the Bulldogs a boost and continued to keep them atop the new WCHA.
Babinski and the Bulldogs return to Ewigleben to finish off a six-game home stand against Alaska Anchorage on Nov. 22 to 23.