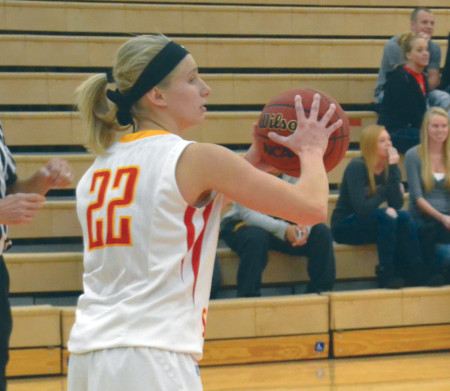 Sarah DeShone
Senior Guard
FSU Women's Basketball
Deshone has continued to lead Ferris State as a scoring threat as she has throughout her Bulldogs career. DeShone eclipsed the 1,000 point milestone on Saturday, Nov. 23 to become only the 15 player in school history to do so.
She needed only seven points to surpass 1,000 heading into Ferris's matchup against Bellarmine (Ky.) in the "United Electric Tip-off Classic" held in Louisville, Ky. She scored a team-high 20 points in the Bulldogs' 64-61 loss, while also leading the team with four assists.
Despite the team losing both of their two first regular season games, DeShone has excelled putting points on the board. She is currently tied for most points per game in the GLIAC with 21.0.
DeShone also leads the team in scoring percentage (58.6), three-point percentage (42.9), and assists per game (3.5) as she has cemented herself as the team's leader.
Deshone will spend the entire season rotating from shooting guard to point guard in head coach Colleen Lameroux-Tate's offensive scheme.
DeShone and company will look to turn the poor start to the season around as they open up GLIAC and home court play against the Lake Erie Storm on Thursday, Dec. 5 in Wink Arena.