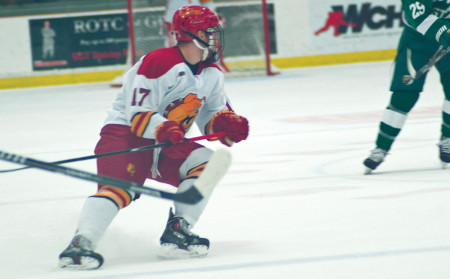 Jared VanWormer
Freshman Forward
FSU Hockey
VanWormer scored his first collegiate goal of his career this past Saturday.
The goal was also his first point as a Bulldog. 
It took VanWormer 11 games to tally his first collegiate point. Head coach Bob Daniels has put more faith in the freshman; VanWormer was labeled as a top six forward last weekend (Jan. 24 – 25). 
The Bulldogs played Michigan Tech that weekend, where VanWormer's goal capped the scoring in the Bulldogs' losing streak-snapping win.
VanWormer and the Bulldogs will have a chance to heal during the bye week before returning home to play Northern Michigan on Feb. 7-8.