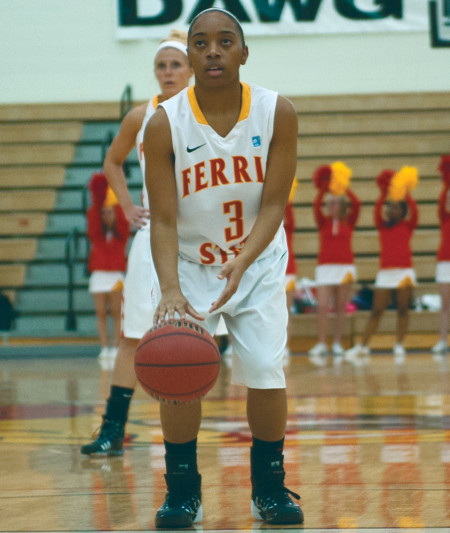 Destiney Robinson
Sophomore
FSU Women's Basketball
While Dena Droste and Sarah DeShone are getting top billing in the scoring department, Robinson has quietly put together a solid season.
The redshirt sophomore is fourth in points per game with 7.5 and second in assists with 2.0 per game.
In an 88-83 loss to Wayne State in Detroit, Robinson played an integral role, scoring 11 points. She used her muscle to make up for her size (or lack thereof, as Robinson is 5' 3") on the boards.
The Grand Rapids native has made the most out of her small amount of playing time; she does not rank in the top five in minutes played.