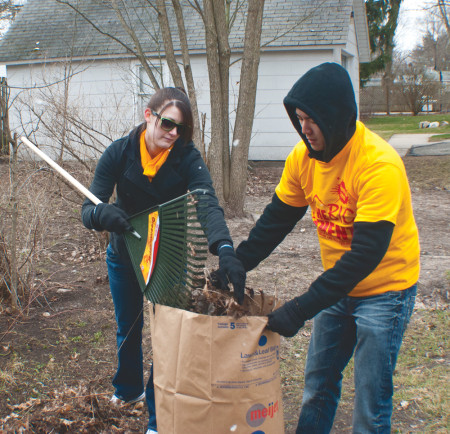 Evan Pazkowski
Guest Writer
Tuition.io recently published an article discussing the top ten biggest regrets of college graduates, and the results aren't surprising.
Within the list, four of the top 10 regrets deal with not being involved on campus or taking advantage of the services provided to students while still in college.
In college, we students strive to find the best excuse not to be involved on campus or in campus activities even though experience in our respective fields is handed to us via registered student organizations, campus jobs, events and internships. Being involved while in college as opposed to the "real world" is easy and affordable.
I have been a proud Bulldog now for almost three years and have tried my hardest to be as involved as possible, acting as the Ferris Fest Coordinator, a Finance Division voting member, a member of the American Marketing Association, as the host of Ferris Out Loud and a regular on Ferris Trolls. In my first semester, my involvement on campus felt so rewarding that I stopped focusing on my classes and ended with a less-than-stellar GPA. After a long talk with my mother, who's awesome, we decided I needed to learn the valuable skill of time management…for the most part, we succeeded.
Throughout my nearly three years at Ferris, I have seen a lot of friends and students lounge around constantly waiting for something to do or indulging in a 13-hour Netflix run. This is fine; I also have a loving relationship with my Netflix account, but with the world at our fingertips and a small fortune of things to do on campus, it seems like a colossal waste of time to sit in an 11 by 14-foot dorm room and collect dust on your brand new Ferris hoodie.
Nowadays, a college degree and a friendly face are expected of people applying for jobs. Directly out of school, employers are looking for unique experiences that set you apart by showing leadership, drive and time management. You can't put a Gamerscore on a resume. I'm not saying video games and movies are a waste of time, but they should be played and watched in moderation, especially when there are more productive things to do.
When people get involved with things in which they are interested, they achieve goals that wouldn't have been possible while melting into a futon. Some of the best things that can come of getting involved are making friends, advancing professional development, meeting networking connections and maybe even finding a pretty good looking significant other to melt on the futon with in your spare time.
Being involved on campus can improve you as person. No one is saying you have to take part in every opportunity you see, but being a part of at least one RSO, club sport, or event is something worth feeling great about. Don't regret not taking full advantage of what we pay so much to be a part of.