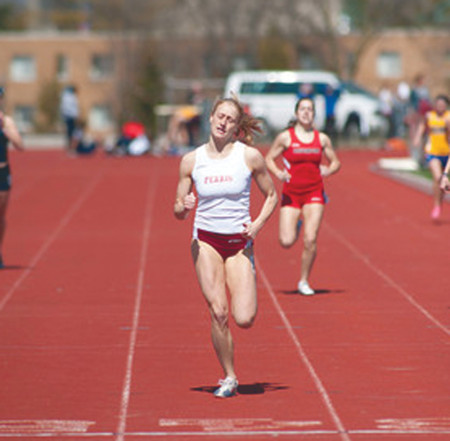 Zoey Hohmann
Senior
FSU Women's Track and Field
Hohmann kicked off the 2014 outdoor track and field season with a solid performance at the Spartan Invitational in East Lansing.
In the first outdoor meet of the 2014 season, Hohmann finished first in the women's 400 meter dash and ninth in the 200 meter dash. Hohmann won the 400m with a time of 57.73 seconds, and her 26.52 was enough for her nine spot in the 200m.
The first-place finish in the 400m is the first of Hohmann's senior campaign.
Hohmann is one of a strong group of Bulldog women runners, including distance and sprints.
Following the Spartan Invite, Hohmann has had a top-ten placing 11 times throughout the indoor and outdoor track seasons this year alone.
The Bulldogs will next travel to Hillsdale for their meet with the Chargers on April 12.