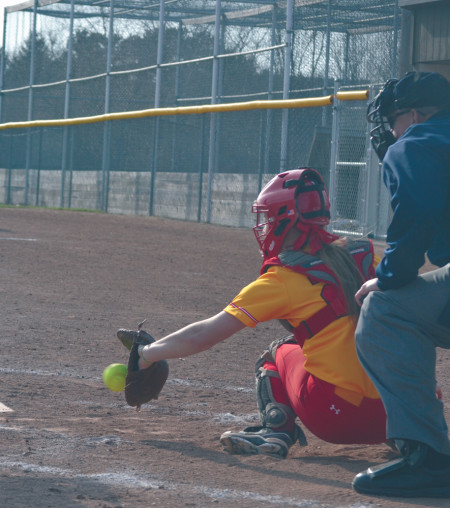 harrCasey Bias
Freshman
Ferris State softball
Senior Amy Dunleavy was supposedly Ferris State's main source of power headed into the 2014 season, and while she remained strong at the plate, one freshman kept up with her.
Bias, a freshman out of Livonia, finished with a team-high five home runs: one better than Dunleavy.
Bias hit her fifth on the final day of the 2014 regular season in a 4-3 loss to Hillsdale College.
The freshman hit .298 in 28 games. She started every game she played and finished tied for the lead in total bases earned with 44. Dunleavy was the other player to reach 44. Bias also finished second in RBIs with 21.