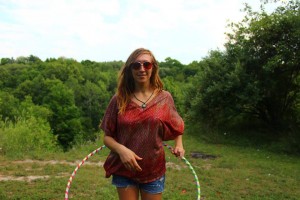 Every day on campus you probably walk past hundreds of people without knowing who they are or what they are here for.
Each and every bulldog has their own purpose and goals here at Ferris, sharing their bright ideas and individuality to leave their mark. These three faces of Ferris are no exception.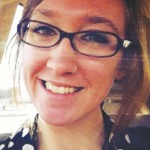 Irma Collins, a senior Psychology and Pre-Medicine major, is involved in multiple RSOs, but her presidency of two of them—Active Minds and Psi Chi—are her main focuses on campus.
Collins also has had four on-campus jobs throughout her time at Ferris. She currently works as an assistant for the Office of Academic Research, and working at the Rock Café for over two years straight.
Collins can also be seen hula-hooping all over campus with Ferris Flow Friends, a creative exercise group that she helped create in September of 2013.
"All of this involvement with Ferris State University has taught me how to properly organize events, delegate information and roles to others, and utilize the vast network I have established," said Collins. "I am more comfortable leading others, speaking to large groups, and managing my time and priorities."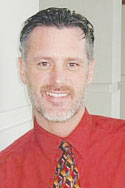 Dr. B is heading into his 9th year at Ferris as an associate professor for Public Relations.
If he isn't teaching one of your classes, he can frequently be spotted around the College of Business and the IRC connector.  He is also a fairly frequent consumer of Starbucks.
He enjoys various hobbies such as tennis, golf, ping pong, reading, writing, and photography. He also loves the performing arts and he's an active board member of Circle Theatre in Grand Rapids. Otherwise, he spends time with friends and family checking out the many great events and venues in the Grand Rapids & west Michigan area.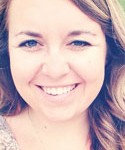 Amanda Thomas, a junior Pre-Pharmacy student, is well known at Ferris through her involvement with a popular on-campus RSO, Standing in the Gap.
Thomas is the president of the Christian group, and has been a member of its core team since its beginning.  Some of Thomas' responsibilities include making decisions about structuring weekly gatherings, planning of weekend events, and helping to keep each group member accountable.
For Standing in the Gap, Thomas also assists in organizing game nights, sledding, weekend retreats with "Gappers" from other colleges, and many service opportunities. Group members regularly volunteer at the Barryton Food Pantry every month, and also at a nearby nursing home to comfort and get to know the residents.
Even though her on-campus involvement with Standing in the Gap is a source of her tight schedule, Thomas wouldn't have it any other way.
"Being a part of Standing in the Gap is what I look forward to most about going back to school this fall," said Thomas. "My best friends from college are people I've met through Gap, and they're people I never would have met had I not stepped out of the comfort zone of my dorm, the 'honors zone,' or even the family of people within my major."
Standing in the Gap meets Thursdays at 7:30pm in FLITE 405.