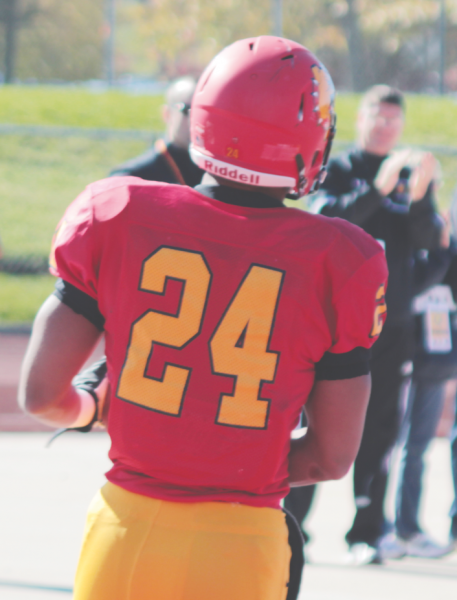 A running back rushing for 200 yards and four touchdowns in a game is a historic performance, but what about when you do it in the first quarter of a game?
Redshirt freshman running back Jahaan Brown completed that feat in the first quarter when he rushed for 212 yards and four touchdowns to power Ferris ahead to a 35-3 first quarter lead over the visiting Tiffin Dragons on Oct. 11.
If the impressive yard total isn't enough, Brown did it on just nine carries, equating to a 23.6 yards per carry average. Brown had nearly half of the team's 556 yards rushing.
He was rarely touched, posting a 40 and 56 yard touchdown run in the first quarter alone.
Brown's day also helped Ferris break the school's single game offensive yards record of 767.
The Bulldogs initially broke that record in their season opener against McKendree.
Brown is Ferris State's second leading rusher with 385 yards on 38 carries.
His five touchdowns are also second among Ferris rushers this season.
At the end of the first, Brown was lifted from the game to avoid injury.
Had Brown seen the same load for the whole game, he was on pace for 846 yards rushing and 16 touchdowns.
Brown and the Bulldogs face back-to-back road tests against undefeated conference foes, including Ohio Dominican and Michigan Tech. The Bulldogs look to remain atop the conference and will likely need to win both to do so.