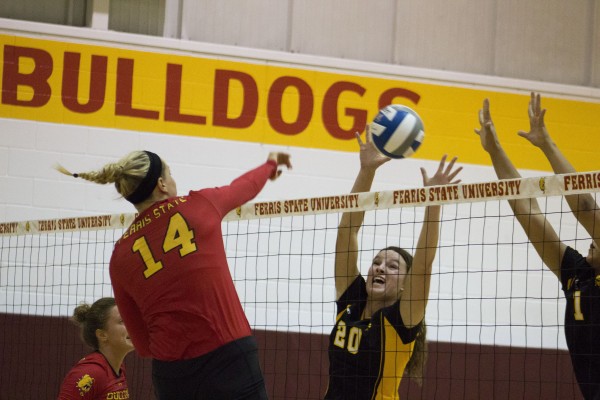 On the way to a 4-0 sweep at the Ferris State Invitational this past weekend, FSU volleyball was led by a committee of players. Caroline Heitzman recorded 40 kills in four matches for the dogs, which is why she is this week's Top Dawg.
Heitzman, a senior middle hitter from Newaygo, Mich., was the constant heavy hitter for the Dawgs as they kicked off their season to a phenomenal start. The Fremont High School graduate somehow improved from her last season when she had 235 kills in the season, with an average of 2.53 per set. She is off to a remarkable start so far this year, averaging 3.08 kills per set.
The highlight of Heitzman's weekend came against Missouri Western State where she posted 14 kills and an incredible .522 kill percentage, a number higher than anyone on the team who had at least 15 attempts.
The senior looks to continue her successes this weekend as the volleyball team travels to Boulder, Colo. to play in the Colorado Premier Challenge.