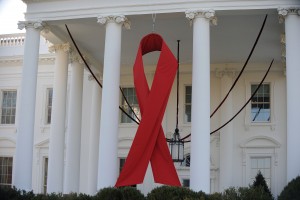 Only 10 percent of drinkers in the United States have alcoholism, but most people know someone with this disease.
Alcoholism and drug addiction are devastating to families and pretty much everyone who comes into contact with the alcoholic and/or addict.
Addiction leaves a wake of destruction in its path, but there is hope. Recovery is real and it works!
Oct. 23-31 is National Red Ribbon Week (NRRW). NRRW was developed in honor of slain DEA Agent Enrique Camarena who was killed in the line of duty.  The purpose of Red Ribbon Week is to bring awareness of drugs and the negative impact they have on America.
This year MOCRUSA, Mecosta Osceola Coalition to Reduce Underage Substance Abuse, is sponsoring Red Ribbon Week by posting red ribbons at local businesses along with informational table tents.
Our coalition consists of community volunteers who work to prevent and/or reduce substance abuse problems in Osceola and Mecosta Counties.
Help us raise awareness by wearing a red ribbon and telling your friends and family about National Red Ribbon Week.
For more information on MOCRUSA, please contact Kim Livingston at 231-527-2000 or klivingston@null1016.org.
For help with an addiction to alcohol or other drugs, contact Ten 16 Recovery Network at 231-527-2000 or visit our website at www.1016.org.
Hope Mulligan is a senior in Ferris' social work program.