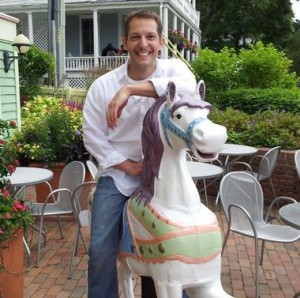 BIG RAPIDS (MLive.com, Fox59.com) – A former pastor was arrested and arraigned Nov. 24 on charges of felony obstruction of justice and misdemeanor tampering with a jury for handing out informational fliers detailing jury nullification rights outside the Mecosta County courthouse in downtown Big Rapids.
Keith Wood, 39, of Mecosta, was inspired to inform the public about jury nullification rights after reading online that jurors have the right to follow their conscience. These rights state that a juror can acquit a defendant despite vindicating evidence if the juror thinks the law is wrongfully applied or immoral.
According to Wood's attorney Dave Kallman, Wood was handing out the fliers from the Fully Informed Jury Association to anyone who would take them before he was arrested.
A woman who works for the courthouse approached Wood and told him to come inside and talk to a judge. He asked if he was being detained and the worker at the courthouse told him he was not, but to wait where he was.
Later, a deputy working at the Mecosta County courthouse told Wood to come inside or he'd be arrested. Deputies were ordered to place Wood under arrest by Mecosta County District Judge Peter Jaklevic after Wood was summoned inside the courthouse by Jaklevic.
Jaklevic set Wood's bond at $150,000. Wood posted bail, charging the $15,000 to his credit card.
Obstruction of justice in Michigan is a two-year felony carrying up to a $2,000 fine and tampering with a jury is a misdemeanor with penalties of up to a year in jail and a $1,000 fine or both.
Rejecting a plea bargain, Wood and Kallman intend to fight this, standing on the First Amendment and arguing that no jury was formed and no cases were pending when Wood was handing out fliers.
Wood's preliminary exam is set for Dec. 8. On that date, Wood and Kallman will petition to have the case thrown out.