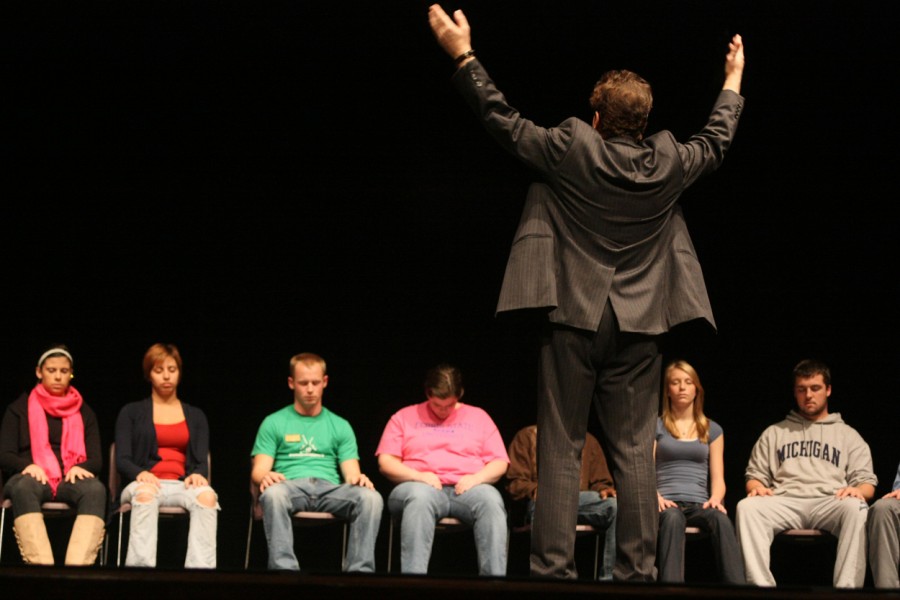 Tom DeLuca's hypnosis has become a mainstay for entertainment at Ferris.
 DeLuca has hypnotized students at Ferris for more than 20 years and will return once again for a performance at 7 p.m. on
Thursday, Dec. 3 in Williams Auditorium. DeLuca typically brings a group of volunteers onstage to be hypnotized. In a matter of minutes, DeLuca can have a group of students speaking gibberish and dancing or singing along to music that isn't playing.
 The event is hosted by Entertainment Unlimited and is open to the public.