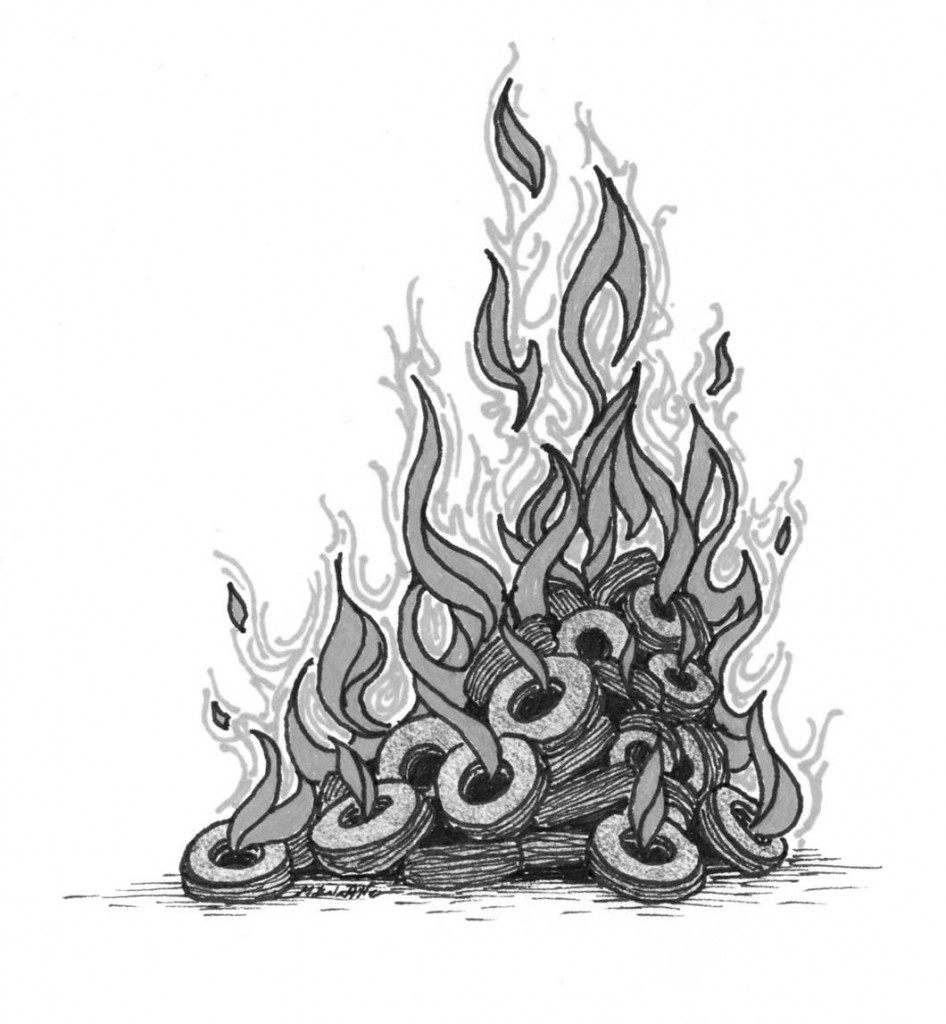 As a reader, you may notice the Torch is just a little bit thicker this week.
Our paper is four pages richer thanks to a satirical insert ranging from page 9-12. In case you're unfamiliar, satire is false news that has either been exaggerated or entirely fabricated.
It's fair to beg the question: why would a paper that prides itself on "truth, accuracy and fairness" want to spread false news to its readership?
Therein lies a two-fold answer. On one hand, satire can be a unique means to an end. It's possible to effectively get an underlying and valid point across under a mask of hyperbole and humor. Additionally, we've had a great time brainstorming and putting it together, and I believe that our readers will value its humor and cynicism just as much.
The decision to write satirically is not unprecedented. Satire is all around us, and oftentimes one's Facebook feed is an excellent place to stumble upon it. The Onion is perhaps the most notable source of satire nationally, but there are also plenty of examples of it on college campuses across the country as well.
For example, The Every Three Weekly based on the University of Michigan's campus was a major influence that led to the creation of this satirical insert. There's even a satirical student-run blog on Ferris' campus called The Toad, which also served as inspiration.
Because the Tire Fire is debuting this week, we were tasked with building it from the ground up. This included spawning a name, and a lot of thought went into that process.
In many ways, the name Tire Fire is the exact opposite of the Torch, yet the flame connection still ties them together. Whereas a torch is an enduring, guiding light and symbol of wisdom, a tire fire is the absolute epitome of absurdity and senselessness.
If for whatever reason someone finds him or herself burning a mound of tires, it is probably a dire time for humanity. This image of ludicrous thinking and stupidity is exactly what we wanted for our satirical insert.
Hopefully there is no confusion on whether or not it is real news. From now on, you should expect to take anything printed in the Tire Fire with a whole shaker of salt, and stick to the Torch for your true, accurate and fair news needs.