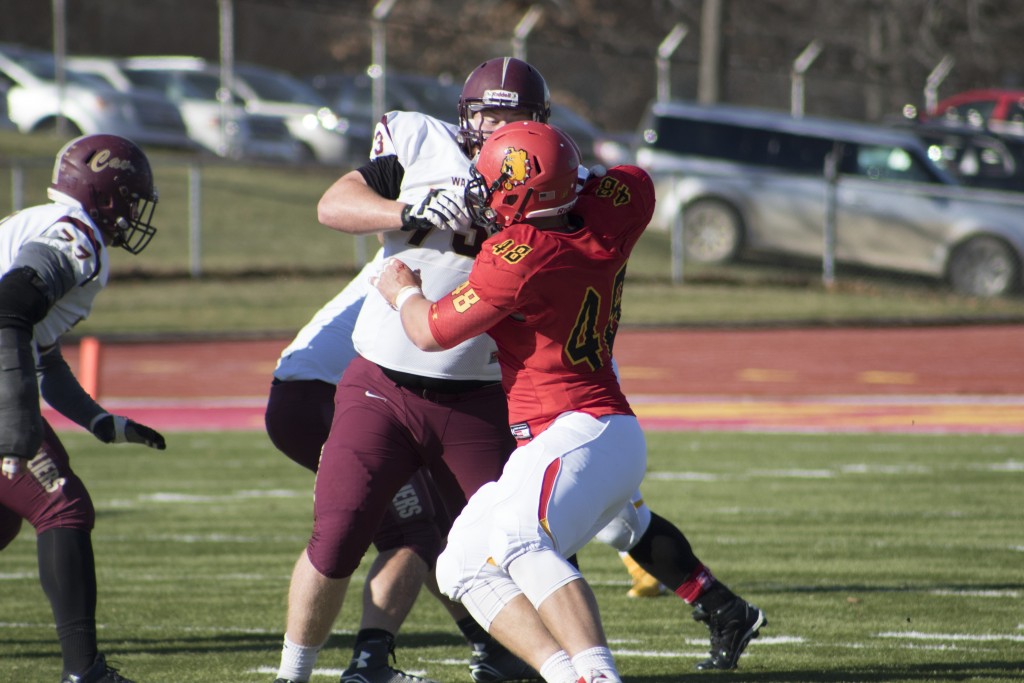 Ferris State's Justin Zimmer had an incredible career as a Bulldog and is now training for a shot at the National Football League (NFL).
Zimmer, a 6-foot-3-inch 302-pound Greenville native is training in McKinney, Texas with Michael Johnson Performance along with about 20 other elite athletes. He is the only Div. 2 player working with Michael Johnson, along with one Div. 3 player and the rest from Div. 1 schools.
He is working out with players from powerhouse schools all-across the nation, including Notre Dame, Oregon, Texas, TCU and Kansas State.
Zimmer is preparing himself for the upcoming NFL Regional Combine at the Houston Texans Methodist Training Center this Saturday, Feb. 13. He is definitely staying busy and working hard as the combine approaches.
"It's six days a week. Saturday is kind of more of a half day, but Monday through Friday are full days," said Zimmer.
Zimmer has been working on everything and anything to get him prepared for the combine, whether it's his 40-yard-dash, bench press and much more.  He said that out of everything he is trying to improve the most on his short shuttle time, his vertical and the broad jump.
"I've enjoyed the whole experience down here. It's great coming down here and focusing on getting bigger, stronger and faster every day. It's nice hanging out with all the different guys and getting to meet new people. Training at a world-class facility is pretty awesome," said Zimmer.
Just because he's meeting new people doesn't mean he's forgotten about his old friends. Zimmer has kept in touch with former Ferris quarterback Jason Vander Laan who is also training for combine.
"We talked about the similar experiences that we're going through, so it's kind of cool to compare. We're basically doing the same things, just in a different location and with different people," said Zimmer.
Zimmer has also selected Kevin Poston from Rochester as an agent to represent him in his push towards becoming an NFL player.
"He met with me a few times after the season. There was a few other guys I talked to, but he just seemed like he had been around the longest, he knew more people and he just seemed like the best person to promote me to all of the teams and get my name out there," said Zimmer.
When the regional combine is over, Zimmer said he plans to return to train with Michael Johnson Performance to prepare for pro-day.
Zimmer's former teammate Jason Vander Laan is also hoping to crack the NFL. Read about his progress here.