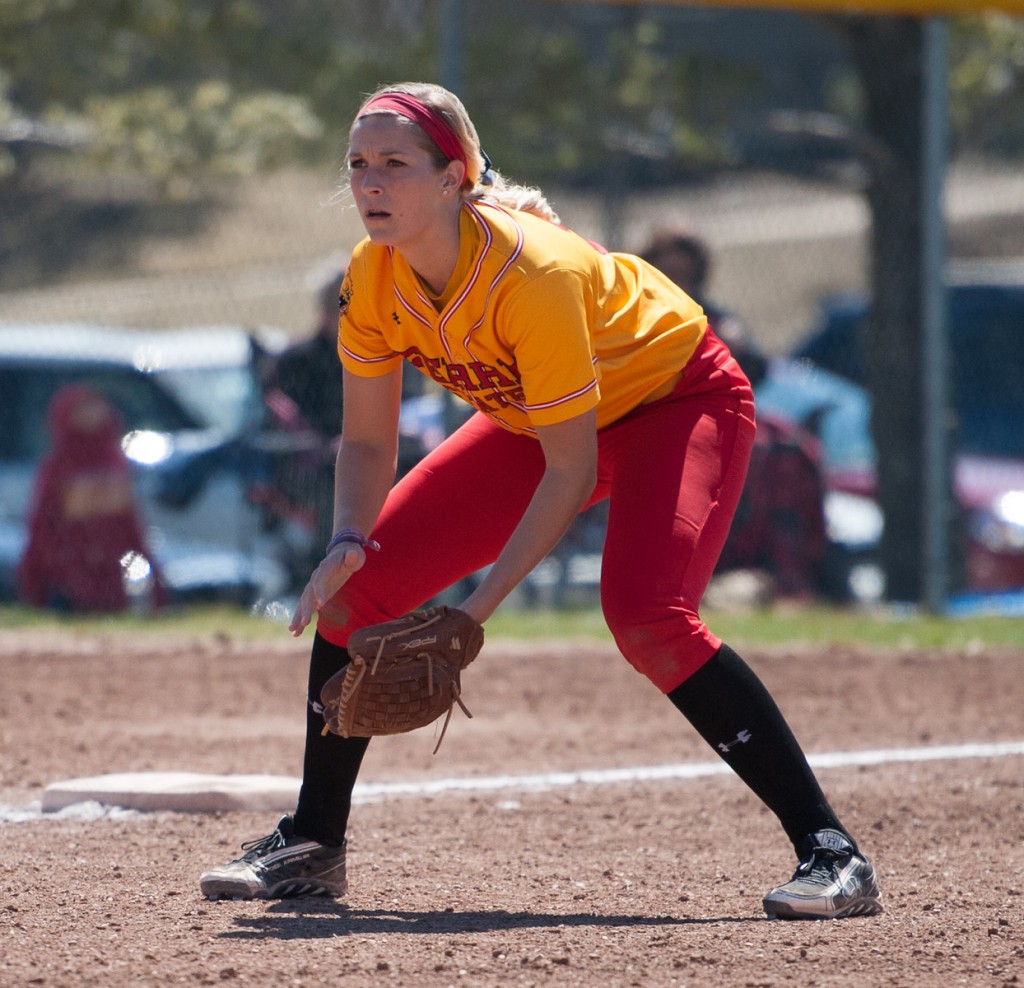 Ferris junior Bailey Darwin led Ferris softball to four straight wins over the weekend against Lake Erie and Ashland.
The infielder from Chelsea earned Top Dawg for her hitting efficiency and scoring which contributed to a high-scoring road trip for the Dawgs. Darwin had nine hits in 14 at-bats, nine RBIs, and four runs in the four games.
On Friday, Ferris beat Lake Erie 9-6 then 8-0 with the second game ending in the sixth inning. Darwin did most of her damage against Lake Erie earning three runs and six RBIs in the double-header. On Saturday, Ferris beat Ashland 5-2 and then 7-4. Darwin did not earn as many runs in that double-header but still had five hits in seven trips to the plate.
Darwin is second on her team in hits, runs and RBIs with 32, 16 and 21 respectively. She is second to sophomore outfielder Alexx Astorga who is fourth in-conference in those categories. These two have aided in Ferris softball's nice start with a 19-9 overall record and 4-0 conference record as of Saturday.
Tied for first in the GLIAC, the Bulldogs will look to keep their in-conference winning streak alive at Grand Valley State. Game one starts at noon and game two is scheduled for 2 p.m. on Sunday, April 3.
Didn't see last week's Top Dawg? See who it was here.