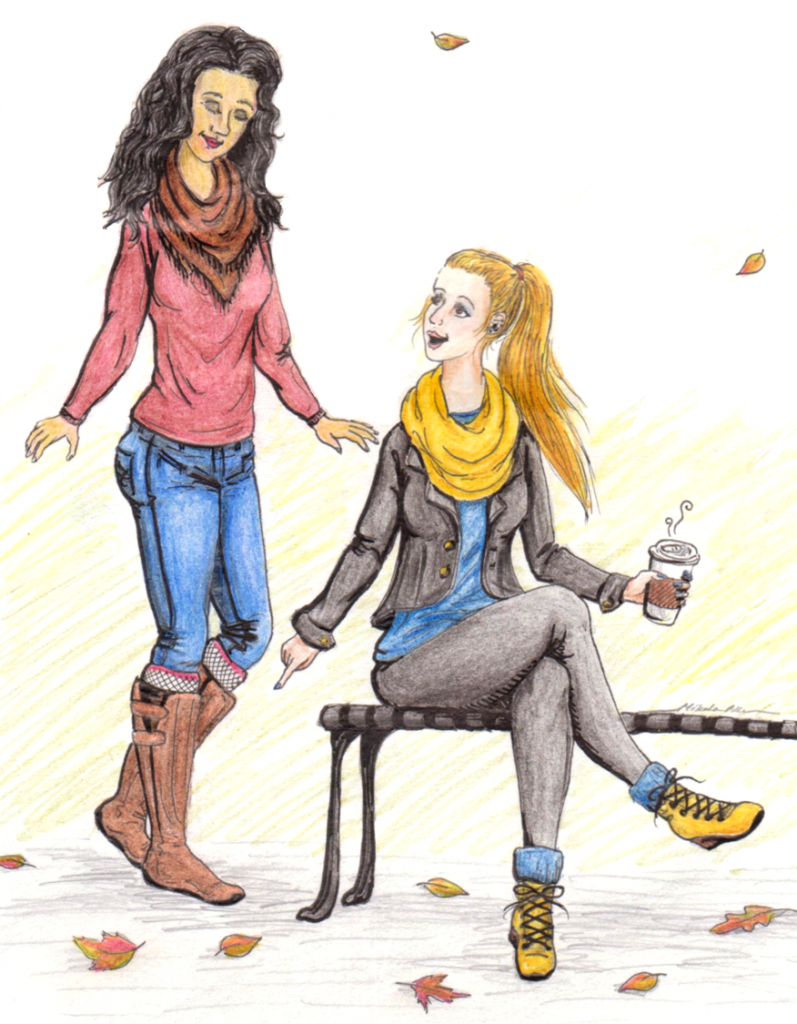 Fall is nearly here and as the weather turns colder, local businesses and organizations will be displaying new fall fashions to the waiting public.
The change from flip-flops and shorts to sweaters and jeans makes students excited about the season.
Ferris health information technology senior Lakendra Brown said that she loves the fall season specifically because of the clothes she has the chance to wear.
"I love going to football games wearing a cardigan, some jeans and a scarf," Brown said. "It makes me feel cozy and warm. Every girl loves fall. They have to, it's the best season to wear nice looking clothes."
Ferris pre-physical therapy junior Sierra Mosley said that she and her friends set a date for the beginning of each school year to go shopping for fall clothes. She said that she loves the different materials she can wear, such as leather and suede.
"Every year there are new trends, so I have to make sure I know what they are and buy a few items to add to my wardrobe," Mosley said.
Mosley looks up to celebrities for fashion ideas such as Rihanna, Kylie Jenner and Ming Lee. She describes her style as "simple with a little edge."
"Fall is the season where every layer of clothing matters," Brown said. "When I look at New York Fashion week online, I see all the models dressed in layers of beautiful clothes."
For Ferris students interested in fashion, the annual Zonta Fashion Show is a social event hosted by the Big Rapids chapter of Zonta International, whose mission is to empower women through service and advocacy and to raise funds for their local chapter.
Deborah Griffith—president of the Big Rapids' Zonta chapter—said that she believes in empowering women; that's why she wanted to get involved.
"This year the clothes are provided by local stores JCPenny's, Maurice's, Peebles and Serendipity,'' Griffith said.
This year's fashion show will include 30 professional models who are allowed to pick the clothes they wish to model.
The Zonta Fashion Show is Wednesday, Sept. 14, starting at 6 p.m. at Clear Lake Golf Club and tickets are $40.
For more information about Zonta International and the Big Rapids chapter, visit zonta15.org.