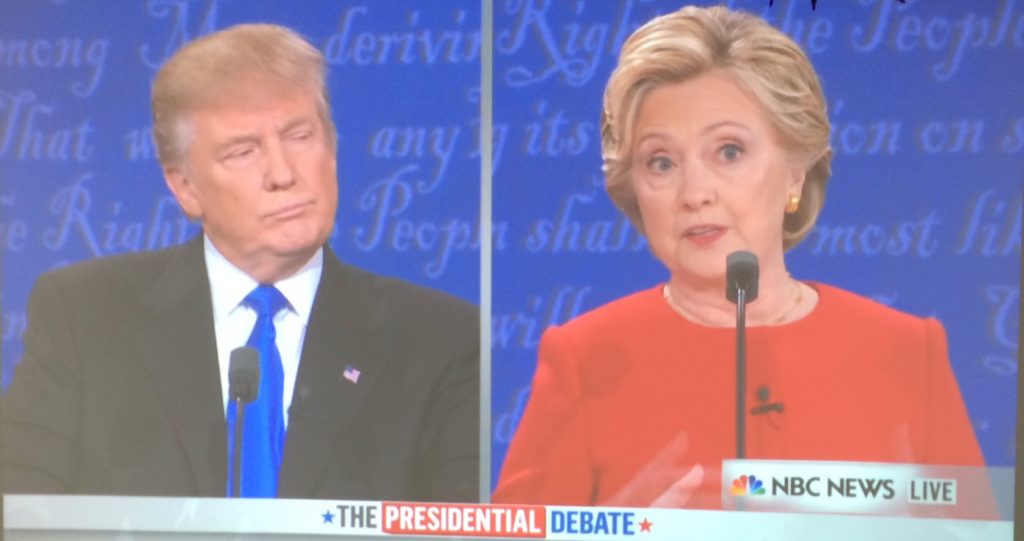 It was estimated that more than 100 million people would tune in to watch Hillary Clinton and Donald Trump square off in a 90-minute slugfest on the debate stage.
Clinton and Trump covered a range of topics including racial relations, national security and various scandals surrounding both candidates' campaigns during the debate.
Poll results collected through the Torch's twitter account showed that 64 percent of respondents believed that Clinton outperformed her adversary in the debate. The same poll posted on the Grand Valley Lanthorn and Central Michigan Life's twitter accounts showed similar results, with 68 percent and 67 percent claiming that Clinton won the debate, respectively.
Ferris computer networking and software junior Alexander Wymer is planning on voting for Trump this November.
"I feel like he'd probably do a much better job than Hillary and I just don't like Hillary. She's a little shady to me," Wymer said. "I think Trump will win, but the media tries to portray that Hillary will win."
Wymer decided to attend Ferris' Political Engagement Project's debate viewing party in the University Center to gauge the political leanings of students around him.
"I just want to see how the students around campus react to both politicians. I'd like to see if there are more people here for Trump or Hillary," Wymer said.
Ferris biology freshman Alan Schultz plans on deviating from both of the two major political parties when casting his vote, as his support lies with Green Party candidate Jill Stein.
"I don't really trust either [Trump or Clinton] and I wouldn't like either of them to be my president, but obviously one of them will be," Schultz said.
Schultz—a Democrat—admits that voting third party could lead to a Trump presidency.
"I'm okay with inadvertently giving the presidency to Donal Trump because I think that happy people don't revolt. We have to hit rock bottom before anyone wants to turn things around," Schultz said. "If we have a figure who was a racist, and a xenophobe, and a homophobe who wanted to close our borders and not welcome other people, then I think it could finally be so right in our face that people would get sick of the hate and want to change it."
The next presidential debate will take place on Oct. 9 in St. Louis, Missouri.