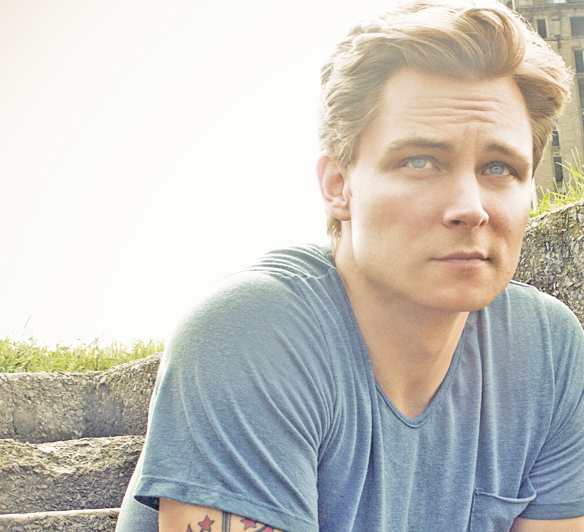 Students stand divided on upcoming country artist Frankie Ballard's visit to campus for this year's Music Takes Action concert.
Annually, Ferris State's Entertainment Unlimited puts together a concert free to students. Colloquially known as Ferris Fest, past years have presented artists such as Lupe Fiasco, All Time Low and Sean Kingston.
"I most likely won't be attending the event. I think it's a great event for people that enjoy country music, but I don't really listen to country music," said Ferris public relations senior Abbey Stasik.
Typically, the concert is held outside in mid to late April, but this year's event will be held inside at the Ewigleben Sports Complex, regardless of inclement weather. The show will also be held at an earlier date—Friday, March 24.
"It's nice having it inside especially when it's so cold out, but I liked it when it was in April. It was kind of like an end of the year celebration," said Ferris hospitality management senior Maria Rogers.
This year's performers include Ballard, A Thousand Horses and student band Spike the Media.
"I love Frankie Ballard! He's a great performer," said Ferris freshman Jaclynn Tofilski.
Ballard, a Michigan native, is known for his country/rock/blues sound. His album El Rio has been selected by Rolling Stone Magazine as Best Country and Americana Albums in 2016.
It's still unknown how much Ballard was given by Ferris to perform, or why he was specifically chosen. Entertainment Unlimited was unavailable for comment.
A Thousand Horses originates from Nashville, Tennessee, with singer Michael Hobby, guitarist Bill Sacher, guitarist and singer Zach Brown and drummer Graham Deloach. Their debut album, released in 2010, launched them into their respective genre with a Southern American Rock sound. Their music video for "Smoke" was nominated for Group Video of the Year at the Country Music Awards.
Not everyone is thrilled about the choice of artist, some refusing to go entirely as a result.
"I was thinking about going, until I heard it was a country singer headlining and thought, 'maybe not," said Ferris pre-pharmacy sophomore John Nguyen.
Spike the Media's members consist of Jordan Martin, Lauren Martin, Devin Lemrock and Ferris product design and engineering technology transfer student Brendan Martin. Originally from Muskegon, the progressive rock band draws influence from bands like Radiohead and Bring Me the Horizon.
Tickets, while free, are required for entry. Students can get them from Entertainment Unlimited's office located in UC 121B near CLACS. ID is required and tickets will be limited to two per student.
Music Takes Action will be held at Ewigleben Arena Friday, March 24. Doors open at 5 p.m., and the show starts at 5:30 p.m.