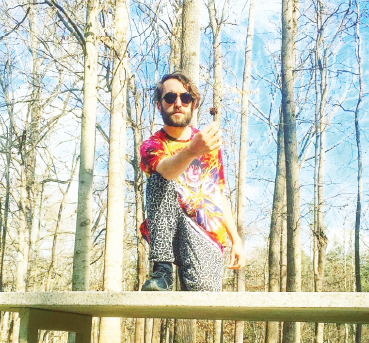 After months of effort and backstage planning, Ferris State's Music Industry Management (MIM) program is gearing up to put together this year's electronic concert for students and ticket holders.
This year's headliners include Detroit-based Freddy Todd and Jade Cicada.
"One of the main factors in determining how to choose the performers was to bring an artist that can get people to dance and have a high energy while performing," said Ferris MIM student and Turn Up the Good Executive Director Ian Strasser.
Freddy Todd produces nothing short of glitch-funk and laser bass electronica, but his roots embedded in Detroit shine through his sound cueing into jazz, Motown and funk.
"I know he's with All Good Records so he has to be good," said Ferris student Zach Wohlgamuth. "He's a bit more house-y than I'm used to."
Jade Cicada gets inspiration for their name from the Chinese gem known for wisdom and peace. The cicada symbolizes metamorphosis and illumination.
As well as for show attendees, Turn Up the Good allows MIM students the opportunity to gain hands-on experience in concert production with aspects such as planning, contracting with venues and artists, negotiating a price with artists, gathering the proper equipment, developing a marketing plan and developing a safety and security plan.
Any previous speculation about the location can be put to rest and to students' benefit.
"The Eagles Club has a later curfew that will allow the show to go until 1 a.m., compared to if we had it at Wink where there is a strict cut-off of music at 11 p.m.," Strasser said.
Eagles Club will allow the show to start later in the evening like typical electronic concerts, and give students a chance to get classes or homework done, as well as on-campus jobs.
Tickets will be available at MIM promo tables in the UC and IRC during the next two weeks or online with an extra processing fee. Students can see specific dates for the promo tables and find the link for online purchasing on the Turn Up the Good Facebook page.
Tickets are $12 and the show is for ages 18 and up.
The event will take place 10 p.m. Saturday, April 1, at the Eagles Club in Big Rapids on 16 Mile Road.