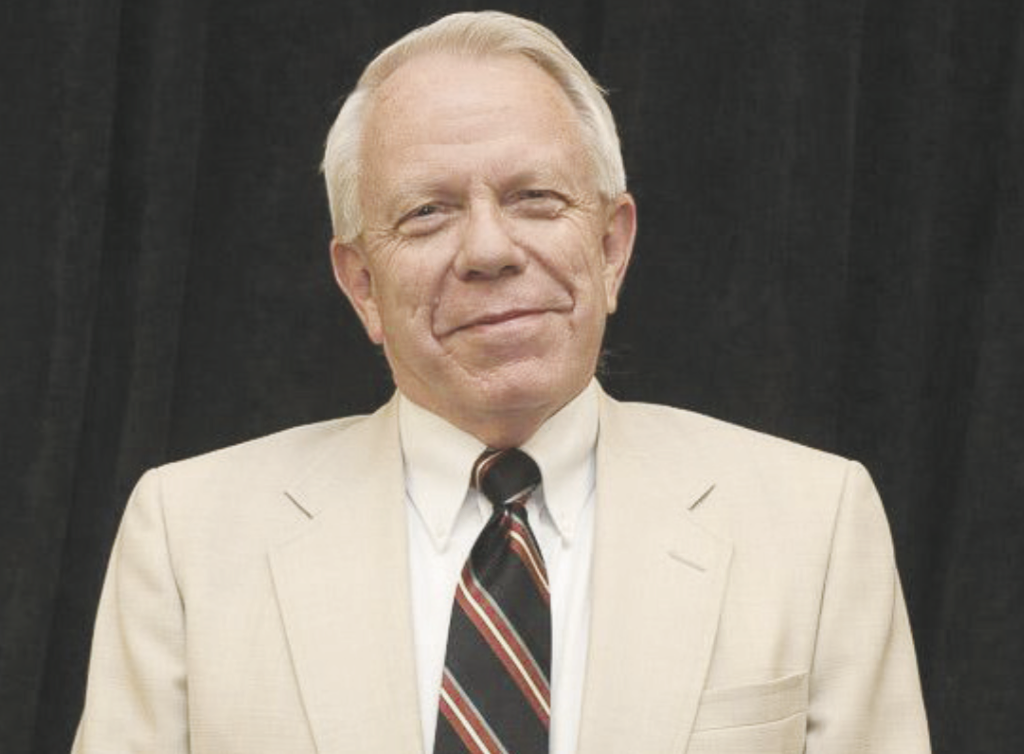 Paul Jackson is a well-known, immensely respected business professor at Ferris State University and he is celebrating a huge milestone as the spring semester concludes.
Jackson, a professor who specializes in advertising and marketing, is at the end of his 45th year of teaching at Ferris. A former professor at the University of Illinois, Jackson began teaching at Ferris in the fall of 1972 in order to work closer with undergraduate students.
"Any major university like that [University of Illinois] is primarily geared for graduate students," said Jackson. "Undergraduates were kind of just treated like numbers. And I like working with students."
Jackson wanted to be more interactive with undergraduate students, and he discovered Ferris through one of his colleagues. Jackson liked the appeal of the small classrooms and frequent interaction with undergraduates.
According to Jackson, as he applied, he discovered a brand new teaching position that was open in the fields he specializes in. He was interviewed and hired as an advertising and marketing professor shortly afterwards.
"I'd grown up in the advertising business. My dad was in advertising," said Jackson. "Advertising is my thing, so that's why I teach advertising."
Paul Jackson has one specific reason why he teaches.
"There is one reason and there's one reason only: the students," said Jackson. "If it weren't for you guys, I'd be out in business."
Jackson is very student-oriented. He loves working one-on-one with them to make sure they succeed. As a professor, Jackson values education, and he hopes his students do, too.
"I would hope that they gain an appreciation for, a liking for, just the whole idea of learning," said Jackson.
Outside of teaching, Jackson is involved in land investment and real estate development. He also enjoys construction work on the side.
As for the near future, Jackson plans on staying at Ferris for a little while longer. "My intention right now is staying probably for another couple of years potentially," said Jackson. "After that, probably full time into real estate development, that sort of thing."
Having been a Ferris professor for the past 45 years, Jackson has earned the respect he deserves. He is well appreciated and admired as a professor in advertising and marketing. He has been inspirational to many of his Ferris students and wants them to thrive.
"Believe in yourself," Jackson said as a word of advice to his students. "You've got to believe in yourself and just pursue your dreams. Pursue your passion."