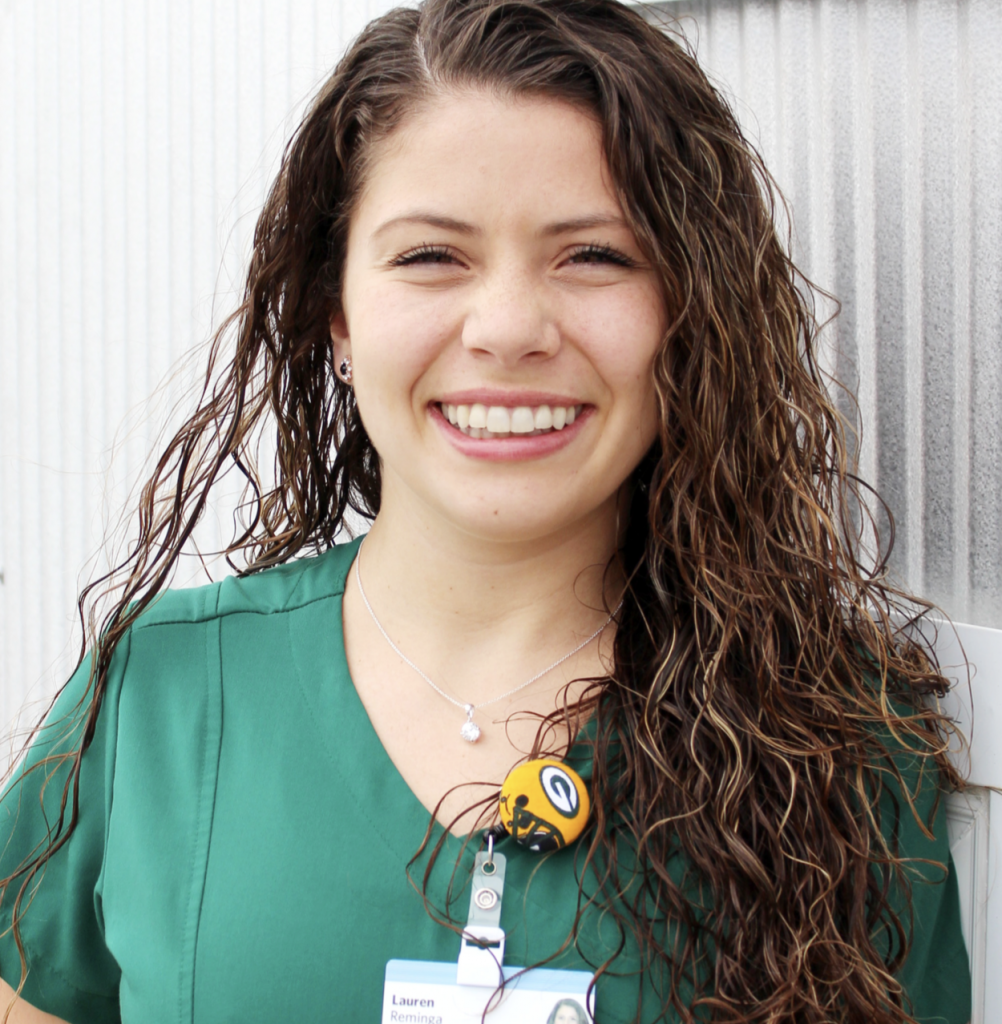 Ferris athletes are involved with many extra-curricular activities all over campus, but very rarely do they have to deal with real life-changing events.
Just being an athlete at Ferris is difficult, but when you add a job to the mix, things can get crazy. Ferris volleyball junior libero, Lauren Reminga understands this completely.
Reminga has been working as a respiratory therapist at Spectrum Health Butterworth in Grand Rapids for the spring semester. Reminga's work day consists of a 5:30 a.m. commute to Grand Rapids to work a 6:30 a.m.- 7:00 p.m. shift, three days a week.
What seemed to be an average day at the hospital on Monday, April 24 turned out to be completely different.
A year from that exact date was the day that Reminga's grandfather passed away in the same hospital. As fate may have it, Reminga was covering the floor that her grandfather had passed away on a year ago.
"As a respiratory therapist, I can be assigned to any floor throughout the building on any day," said Reminga. "When I found out I was on that floor I was not very happy and I had some discomfort knowing what had happened a year ago."
Hoping for a normal day at the hospital with little issues, Reminga began her shift. Around 2:00 p.m., Reminga was in the main department when she received a phone call that there was a rapid response with one of the patients on her floor.
"I actually hadn't seen this patient because he wasn't a respiratory patient, he just happened to be on my floor," said Reminga. "As I got up to the floor it immediately turned into a code blue and myself along with other physicians had to rush into the room."
Roughly 10 people were in the room when she arrived. The consensus in the room was that the patient was not doing well and they were unable to get a pulse. Reminga was responsible for using a bag valve mask to pump air into the patient.
Reminga ventilated the patient for roughly five minutes before the physicians and other nurses started performing rounds of CPR on the patient.
One round of CPR lasts approximately two minutes, but Reminga and the rest of the crew went through six rounds before finding a pulse.
Approximately 30 minutes later, the patient lost his pulse once again. This caused Reminga and the other physicians to rush back into the room, administering four more rounds of CPR. The nurses were appearing tired after the multiple rounds of CPR and that is when Reminga took charge.
"I decided to rotate in next and have someone take over the bag valve mask," said Reminga. "After about two minutes of me doing that, they checked his pulse and they found that he had gotten it back and it had stayed steadily."
The 60-year old patient was stabilized and then taken into the intensive care unit with a breathing tube.
"I was really excited to have been able to help save this man, the adrenaline helped me be confident in this type of situation," Reminga said. "It also felt good to make my grandpa proud on the exact day that has caused me discomfort in the past."
Reminga left the hospital peacefully, knowing the patient was on a vent and was able to breathe.