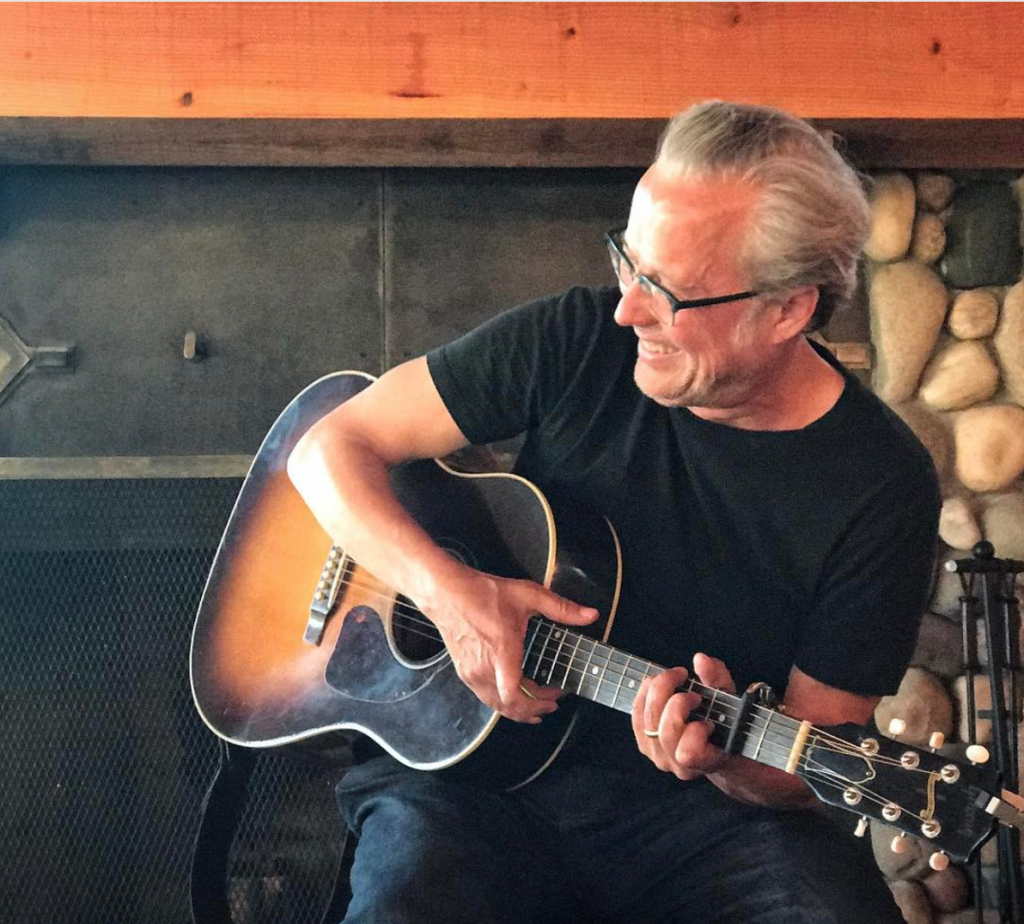 What do Keith Urban, Sara Evans and the Dixie Chicks all have in common? Besides being household names of country music, all of them have performed songs written by Radney Foster.
On Sept. 7, this multi-platinum singer and songwriter will be performing here on campus along with Best New Act in Country Music award-winner Drew Hale.
"I think [Radney] is going to be one of those guys who surprises a lot of people when they hear his music," Music Industry Management Program Director Paul Kwant said. "It's not just country; it's blues, it's a little bit of jazz, little bit of rock and a little bit of alternative."
One of the aspects of Foster's music that makes it unique is his lyrics.
"[He is] highly intellectual but very worldly as well and he writes lyrics that are very poignant," Kwant said. "There's not a lot of fluff, but there's a lot of substance in what he has to say."
Both artists are originally from Texas but Hale has called Traverse City his home since 2008.
Sharing the stage with Tim McGraw, Dierks Bentley and Trace Adkins, Hale is no stranger to the big names of country music. He has made a name for himself in Michigan and the Midwest by performing at venues as big as Common Ground Music Festival and as small as local breweries and bars.
"What's exciting about Drew is when he takes the stage he delivers 100 percent at all times, and puts his heart and soul into every performance," Kwant said.
"I'm excited to have such a solid act on campus," Ferris music industry management sophomore Megan Yuchasz said. "It's a great way to start the school year."
The purpose of the night, organized by Kwant and assistant to the Music Industry Management program Leigha Oberle, was not only to have fun but also to learn from artists who are in different places in their careers. Prior to the concert, Foster and Hale will participate in an exclusive Q&A session.
"We do as much as we can to provide professional development experiences," Oberle said. "So we'll bring in special guests and [students] can have an hour or longer to pick the brains of industry professionals and see what their experiences are as long term artists."
"[Hale] cares about students in the music business and I think it's a great way to engage our students in an activity that's a little more fun and yet very serious at the same time, professional development wise," Kwant said.
Only VIP ticketholders will have access to the Q&A session and VIP tickets have been sold out.
"I'm hoping to learn more about how [Foster] likes writing for other people and I want to know more about live production from an artist's point of view," Yuchasz said. She will be attending the VIP session.
If Thursday's performance isn't enough, Foster will also be headlining at the Wheatland Music Festival on Sept. 8 and 9 in Remus. In addition, he will be releasing a book of short stories with a companion CD that has songs written about each chapter in the book.