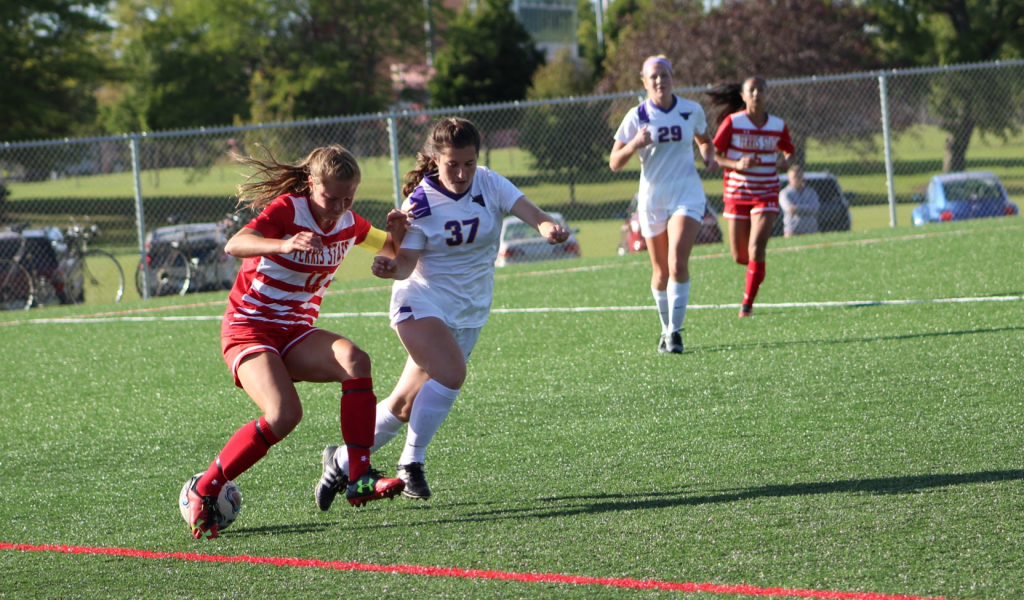 This week's Top Dawg honors will stay on the turf, as a member of the women's soccer team has scooped up the honors.
Junior defender Carley Dubbert is out to prove that even though she's a defender, that doesn't mean she can't score.
The Ferris women's soccer team had four matches this past week starting with Cedarville on Sunday, Sept. 10, continuing onto Concordia on Tuesday, Sept. 12, Tiffin on Friday, Sept. 15 and finally finishing with Ashland on Sunday, Sept. 17.
Dubbert was on fire in two of the three matchups, dominating Cedarville on her own as she recorded both of Ferris' goals in a 2-1 victory.
In a matchup with the 4-3 Cardinals of Concordia, Dubbert was able to lead her team with three shots on goal. None of those balls found the net, as the Bulldogs dropped that game 0-1.
The Bulldogs and Dubbert did bounce back against Tiffin though, finishing the Dragons off in yet another 2-1 victory. Dubbert came out of that game with another goal.
To finish up the week, Dubbert and the Bulldogs fell in a close match with Ashland 0-1. Dubbert finished second with two shots on goal in that match.
While three goals in four matches doesn't seem like much, Dubbert's scoring performance has kept the Bulldogs' heads afloat within the Great Lakes Intercollegiate Conference (GLIAC).
Ferris currently stands below .500 with a 3-4 record and will look to battle back to an even record Wednesday, Sept. 20 at Madonna.
Click here to read up on last week's Top Dawg.