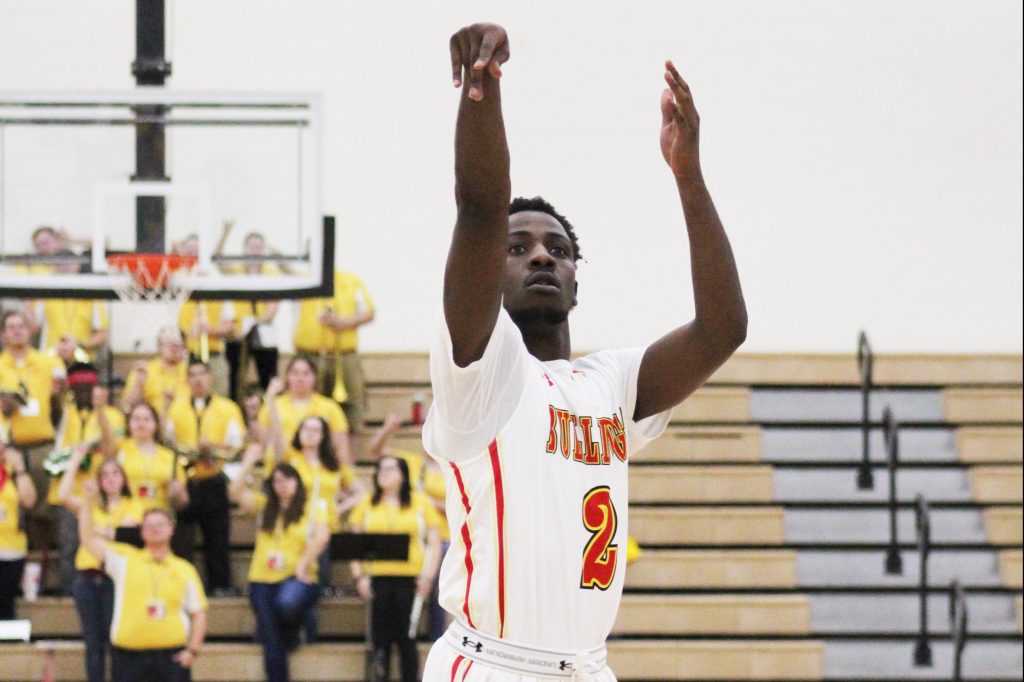 Things were rocking for the Ferris men's basketball team in their final pair of exhibition matches and so Top Dawg honors finds its way to the hardwood this week.
Sophomore point guard D'Angelo Hughes came off the bench in a big way in the Bulldogs' narrow 72-80 loss against the nationally ranked Michigan State Spartans.
Despite playing a sixth-man role for the Dawgs, Hughes managed to lead the team with 14 points. He also added four rebounds, as well as an assist and a steal.
Hughes carried his strong performance over to the Bulldogs' matchup with GRCC Saturday, Oct. 28.
Ferris managed to handle GRCC quite well, nearly doubling their score in the 103-58 rout. Hughes finished the game third in scoring with 12 points and added two rebounds, three assists and three steals.
Hughes likely won't see the court as a starter due to the impressive play of star Drew Cushingberry and solid contributions from Peter Firlik.
Having a sixth-man that can score consistently off the bench could help the Bulldogs make a run for their fourth straight GLIAC title.
Ending their exhibition run at 3-1 is an impressive mark, especially considering the fact the Bulldogs were leading the Spartans coming out of half.
Hughes and the Bulldogs will look to continue their dominance when they travel to Evansville, Indiana on Friday, Nov. 3 to begin the Hall of Fame Classic.
Click here to see who won last week's Top Dawg honors.