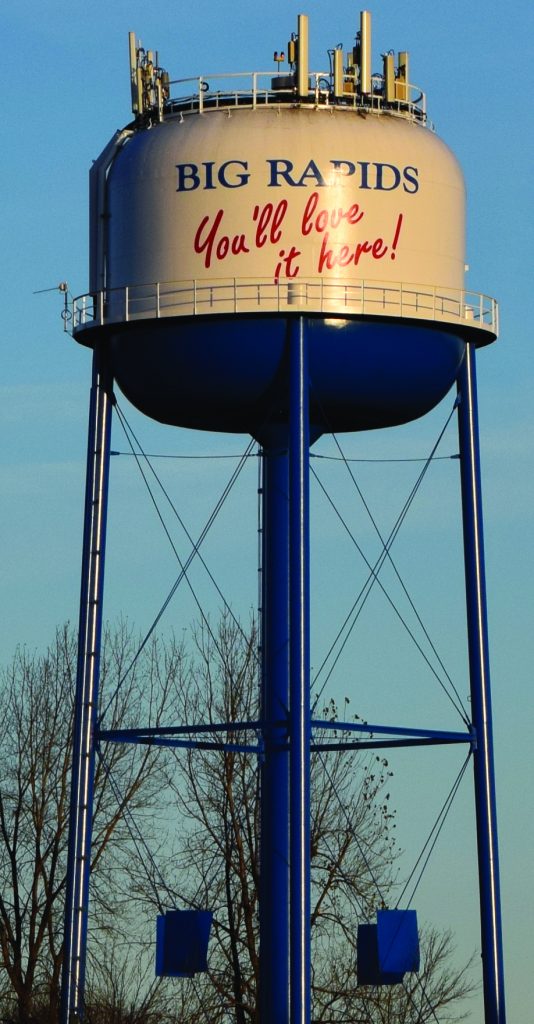 Click here for more coverage on lead in the water at Ferris.
While lead levels in the water of Flint have decreased significantly over the last year, lead levels have been on the rise in Big Rapids.
Prior to the Flint water crisis, the acceptable amount of lead in drinking water for Michigan was anything less than 15 parts per billion (PPB). Since that incident, Michigan governor Rick Snyder has reduced the maximum amount of lead allowed in drinking water to 10 PPB.
The most recent tests in Flint, which covered the first half of 2017, show that lead levels are down to seven PPB, which is 13 fewer than the 20 PPB found in Flint water in the beginning of 2016.
Unlike Flint, levels of lead have risen in Big Rapids over the past few years. In 2014, lead testing showed zero PPB in Big Rapids. During the most recent testing compiled of results from the first half of 2017, Big Rapids was at three PPB, the highest in Mecosta County.
"This is something that should be looked at and investigated because it can cause harm to a lot of people," Ferris business administration junior Alex Hessler said, who thinks the levels should be tested each year. "I definitely am on the side that if your test results are ever abnormal and you have a very high instance like last year, that it should be tested yearly."
In 2016, lead levels were tested at Ferris and showed that seven out of the 123 water sources were above 15 PPB, with one source as high as 49 PPB. According to Ferris, all of the contaminated sources have since been replaced.
Although the state of Michigan considers lead levels under 10 PPB to be safe for consumption, the Environmental Protection Agency (EPA) and the Centers for Disease Control and Prevention (CDC) classify anything over zero PPB as dangerous, according to epa.gov.
According to epa.gov, "EPA and the Centers for Disease Control and Prevention (CDC) agree that there is no known safe level of lead in a child's blood. Lead is harmful to health, especially for children."
With Mecosta County consistently ranking near the bottom in average income for Michigan counties, some students think the economic status of Big Rapids citizens may play a part in the way lead levels are handled.
"It's a little disheartening, because you know this would never happen in a wealthier community such as Grosse Pointe—they would fix the lead right away. But I feel like they're taking advantage of a disenfranchised group of people here because they know they aren't going to do anything about it," Ferris pharmacy sophomore Zachary St. Pierre said.
The EPA said because lead is a toxic metal capable of bioaccumulation, any exposure to lead in drinking water can be harmful to humans, even in small amounts. Ingestion of lead is most dangerous for children and pregnant women but it can also be harmful for adults by causing high blood pressure and kidney damage.
"You can't ever eliminate it from the body. There are no safe levels of lead. You're going to get behavioral problems, learning problems, lower IQs. But again, it's a poor area so I feel like the people in charge aren't going to care," St. Pierre said.
Lead Levels to Know
EPA Acceptable Level – 0 PPB
EPA Actionable Level – 15 PPB
90th Percentile of Lead
Content in Flint Crisis – 25 PPB
Average Big Rapids Level – 3 PPB
Highest Level Found at Ferris (2016) – 49 PPB