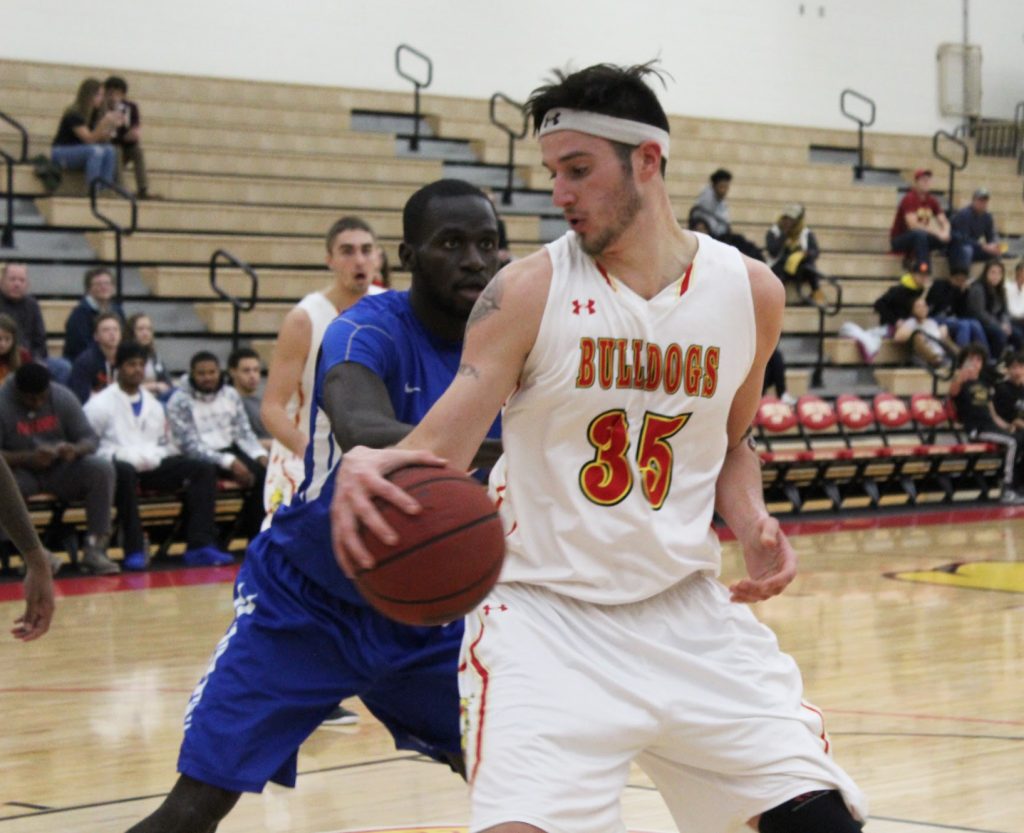 It's been nearly a month since the last Top Dawg honors were dealt, so this time around the award is going to a team in its entirety.
The spectacular play of the Ferris men's basketball team has been no secret this year and their momentum kept rolling over winter break.
The month of December has seen the Bulldogs continue to build on their solid season, posting a 5-1 record. The Dawgs' ability to score consistently has been aiding in putting tallies in the win column. As a team, Ferris was averaging nearly 83 points per game in December.
Senior point guard Drew Cushingberry has been a huge part of that scoring ability, averaging around 13 points per game over the team's last eight games. Cushingberry has also done a nice job setting up teammates as he has averaged five assists in that period as well.
While Cushingberry has done well, junior center Zach Hankins has been putting up solid numbers, averaging nearly 14 points per game as well as nearly 10 rebounds and four blocks.
Ferris has also enjoyed solid play off the bench as players such as senior Tyquone Greer and junior Deshaun Thrower have posted solid numbers and helped the Bulldogs to a 16-1 record so far this season.
The Dawgs are coming off a nice 89-75 win over Davenport on Saturday, Jan. 6, and look to carry their dominant play into 2018.
Ferris men's basketball will be back in action at 5:30 p.m. Thursday, Jan. 11, when they take on the Michigan Tech Huskies at Wink Arena.
Click here to see who claimed Top Dawg honors last time around.