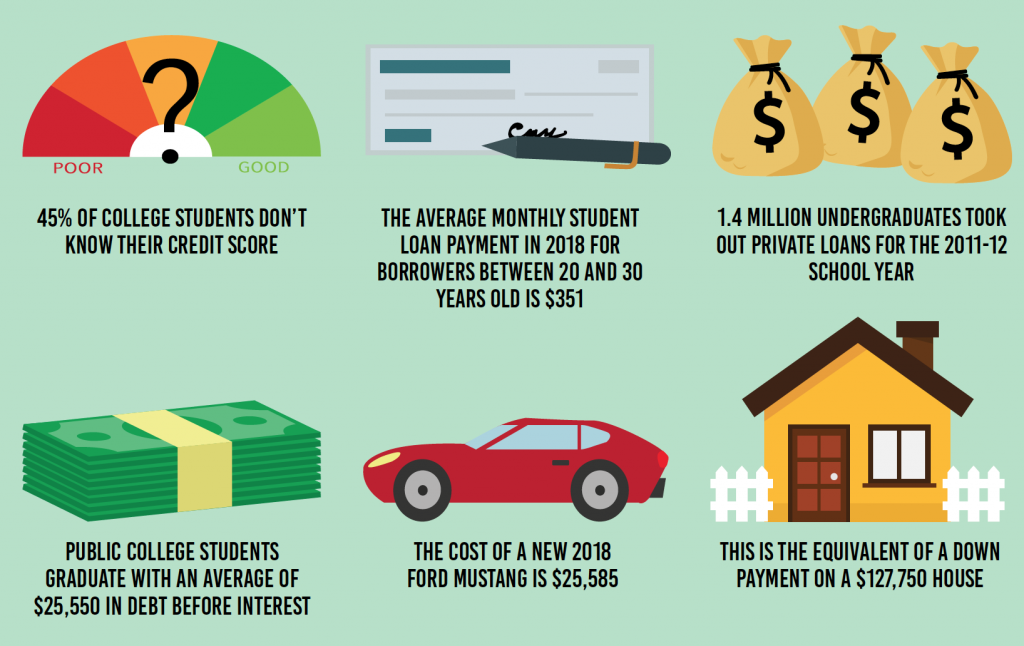 Article by: Angela Graf and Megan Lewton | Torch Staff
Roughly 13 percent of the American population currently has student loan debt, be it private or federal, subsidized or unsubsidized—it's a luggage that is dragged for decades by many working professionals.
The Brown Center on Education Policy at Brookings conducted a study in 2014 looking at how familiar students are with their loans. In that study, 28 percent of first-year college students reported that they didn't think they had any federal debt when, in reality, they did.
Ferris hospitality management and digital marketing junior Madison Tollstan admitted to not knowing much about her own financial situation.
"I know absolutely nothing [about my loans], except that I have to pay the interest on it," Tollstan said. "My parents kind of set that stuff up."
Ferris respiratory care sophomore Lizzy Miedzielec echoed Tollstan: "I know that I help fill out FAFSA but my mom is usually the one who takes care of requesting my student loans for the semester."
Miedzielec also stated that she doesn't believe she knows enough about the loan process to be able to do it on her own.
Where does this lack of information stem from? A 2015 study by Champlain College stated that only five states required high school students to take a personal finance course.
"I wasn't taught in high school or here, and I still don't really know much about loans," Ferris forensic biology and biotech senior Megan Lynch said.
While 66 percent of public college graduates are collecting their diploma while in debt, only five states are requiring education on basic money management, and Michigan is not one of them. Furthermore, according to the FAQ about Ferris' FSUS 100 course, personal finance and money management are not covered topics.
Ferris does have resources to help students better understand their financial situation through the financial aid link on ferris. edu, however, they must take the initiative to do so.
High school graduates are entering into long-term, high-interest loans, the average cost of which amount to a down payment on a house. Many are doing it before the age of 18—they can't legally drink, they can't vote, they can't enlist in the military but they can change their financial future forever.
"I think high schools should have mandatory seminars that teach you about student loans, and even colleges could have mandatory Five-Stars or events to be like, 'This is what you need to know about your loans. This is what you're doing. This is how much you owe,'" Miedzielec said. "Because I have no idea how any of that works."
To learn about your loans, contact the Ferris financial aid department in the Timme Building, or get in touch with your private lender.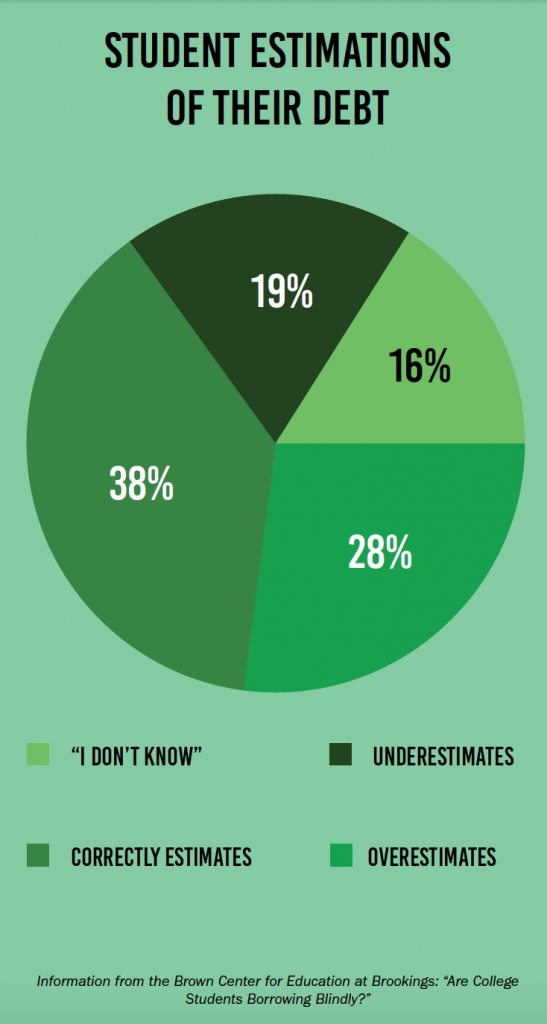 Terms to know:
Subsidized loans – The federal government pays the interest on the loans while the student is in college (currently at 4.45% for undergraduate students)
Unsubsidized loans – Interest begins accruing as soon as the loan is taken out (currently at 4.45% for undergraduate students)
Fixed rate loan – Stays the same over the course of the loan's life (rate depends on lender and lender's parents credit and income)
Variable rate loan – Changes as market interest rates change (rate depends on lender and lender's parents credit and income)
Click here for more from the Torch's News section.