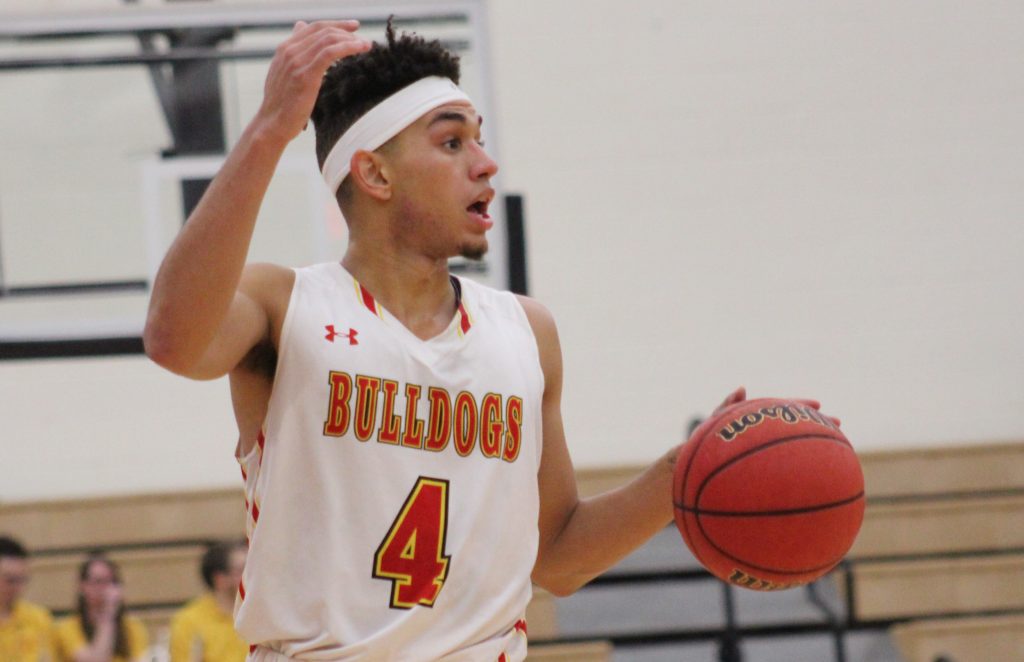 The Ferris men's basketball team is on a high right now and that is thanks in part to the big time play of senior guard Drew Cushingberry.
Cushingberry has enjoyed a great season to this point, averaging 13.8 points and 3.2 rebounds per game, along with a total of 123 assists on the year.
The past week has seen more spectacular play from Cushingberry, starting with the Bulldogs' Thursday, Jan. 18 victory over Purdue Northwest. Cushingberry lead his team in that game with 23 points and seven assists en route to the 92-78 win.
Cushingberry carried his momentum into Ferris' Saturday, Jan. 20 matchup with arch-rival GVSU. Showcasing his play-making ability, Cushingberry recorded 10 points and four assists.
Having a senior presence like Cushingberry has proved to be a huge advantage as the Dawgs have compiled a 20-1 record and most recently, have claimed the top spot in the GLIAC standings.
The Bulldogs will have a pivotal matchup ahead of them as they will have to take on LSSU, who sit directly behind them on the GLIAC leaderboards. That game will take place Saturday, Jan. 27, in Wink Arena at 1 p.m.
Click here for last week's Top Dawg from the women's basketball team.