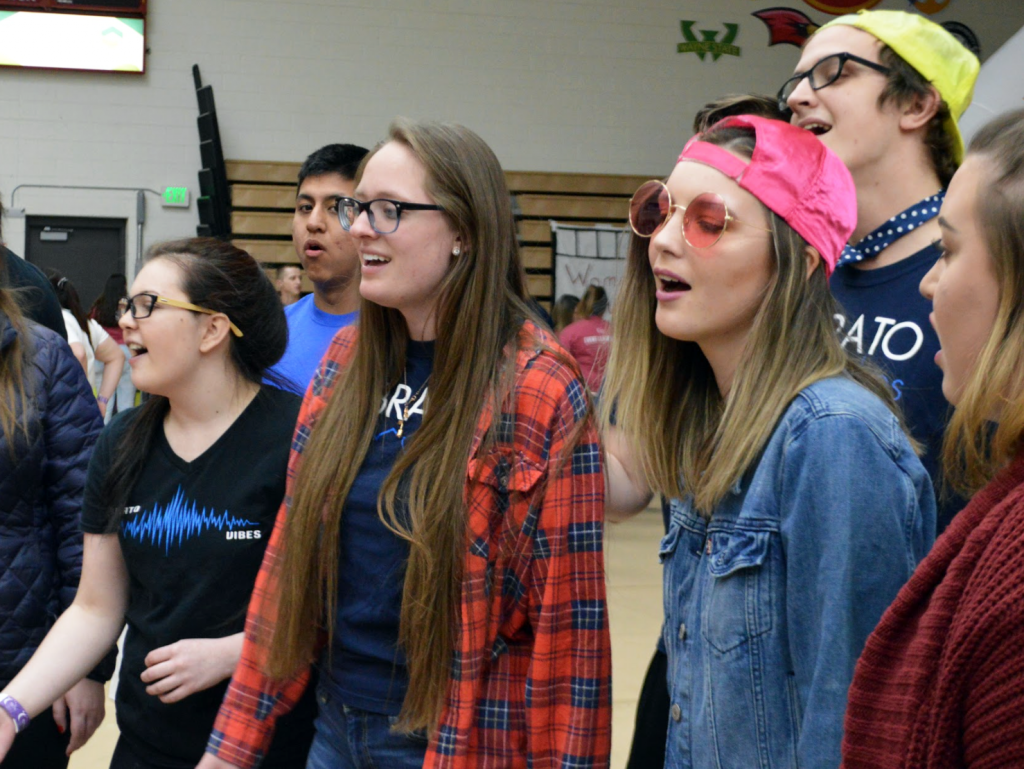 Relay for Life became important for Ferris dental hygiene major Kayla Leach after her mom was diagnosed with breast cancer around 10 years ago.
"She's cancer free now but ever since then, we have been a part of [Relay for Life] in my hometown every year. My mom is on the committee and everything for it, so it's really important to my family," Leach said.
The event honors cancer caretakers, survivors and victims. Several registered student organizations (RSOs) set out tables to promote their organization and to raise money for cancer research.
"It's fifteen dollars to register and that fifteen dollars goes toward a cancer patient to get to an appointment, which I think is really cool," Leach said.
Along with raising money, there were activities planned throughout the night with a 90s theme.
"There's a dodgeball tournament and all sorts of events going on throughout the night. My SADHA group is doing a talk about our oral cancer screening coming up in April. The theme of our oral screening is 'Oral Screenings are All That!' We also have a booth where you can win a free electric toothbrush. There's stuff going on all night. I hope I don't get tired because I will be there the whole twelve hours," Leach said.
Leach, along with other Ferris students, will be fighting exhaustion for a cause that is near to her heart.
"I don't really feel nervous at all. I'm super excited about it. It's just a big community getting together for one goal. It's always so much fun, no matter how long you go for, it's fun the entire time. You can come in for a half an hour and still realize that it's making an amazing impact," Leach said.
Click here for more coverage of Relay for Life.