Article by: Elizabeth Norvey and Grant Siddall | Torch Reporter and News Editor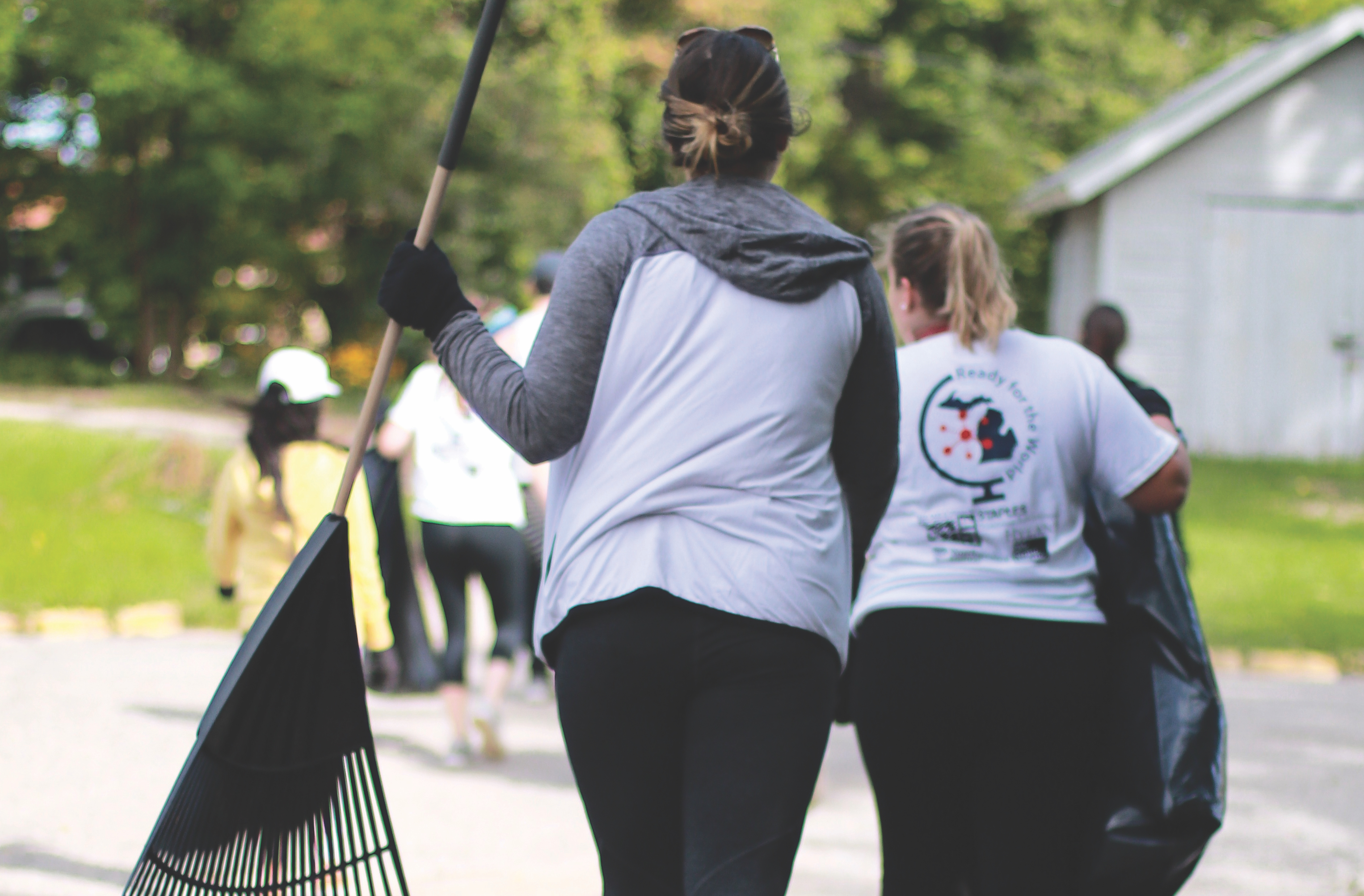 Students at Ferris are reaching out to help the community by getting ready for another year of the BIG Alleyway Cleanup.
Improper maintenance of alleyways is a problem that leaves those alleyways more likely to attract animals that can leave behind health hazards and contain unsafe objects someone has thrown out, like bro- ken glass or food which can form mold and create more health hazards. Organizations at Ferris are looking to combat these issues and provide community service with the annual BIG Alleyway Cleanup.
"The BIG Alleyway Cleanup is an annual activity in which Ferris students go out into the Big Rapids community to pick up debris and ensure that our alleyways are safe," Ferris Coordinator of the Center for Leadership, Activities and Career Services Michele Albright said.
The event, which takes place 10 a.m. to noon Saturday, Sept. 7, throughout Big Rapids, aims to clean up Big Rapids' alleyways, helping residents avoid health hazards and making Big Rapids a safe and clean place to live.
"This year's event is co-sponsored by the CLACS Volunteer Center, Student Government Association, American Marketing Association, Sigma Lambda Beta, Pi Kappa Alpha, and Bulldog Sustainability Alliance," Albright said.
For many students and organizations, the event is an opportunity to earn volunteer hours, while also being treat- ed with lunch.
"Student Volunteers will check in near Rankin Circle drive at the University Center before 10 a.m. From there, they will sign a waiver and be sent with a team to one of the alleyways near campus with gloves, bags, and buckets. Students will report back when finished and be treated to pizza," Albright said.
Additional information, including sign up information can be found on Bulldog Connect.