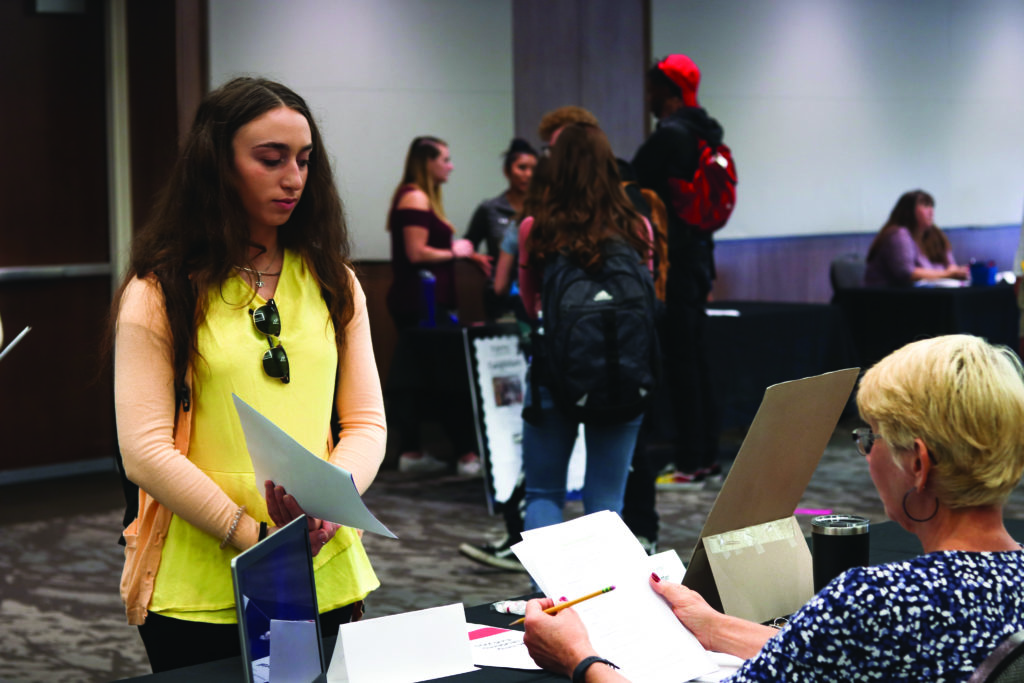 Can college students keep their work up and make money in school?
The answer is yes, of course, but it can be complicated at times. There have been many Ferris students that choose to work off-campus, and sometimes it's a good option for people. However, some off-campus jobs will not be as understanding about college schedules as jobs on campus.
"Working on campus is a great opportunity to gain the skills that will help you be successful. Campus jobs are often more flexible and understanding with your class schedule. You can make friends and gain mentors through choosing to stay on campus," Career and Volunteer Centers Center for Leadership, Activities and Career Services (CLACS) Coordinator Michele Albright said.
There are tons of opportunities on campus, but there are always more options for those with work-study. To receive work-study, students must opt into the program while filling out the Free Application for Federal Student Aid (FAFSA). It is meant to help towards students' financial aid and employers.
"When you ll out FAFSA each year, you should check the work-study option. This may give you an advantage in locating a campus job, as work-study jobs are supported by federal aid and do not come from the employing department budget. However, there are also a lot of jobs available that do not require work-study," Albright said. "It is important to keep in mind that the money earned is paid as a regular paycheck to you, and therefore will need to be budgeted and applied towards your tuition and expenses."
Many on-campus employers were present at the Student Employment Fair Tuesday, Aug. 27. Some of these employers include the Academic Support Center, Catering, Education Counseling and Disability Services, Ferris Athletics, LGBTQ+ Resource Center and Williams Auditorium, among many others.
Another benefit to working on-campus is that taxes are not as roughly taken out of paychecks. This means more money in students' pockets.