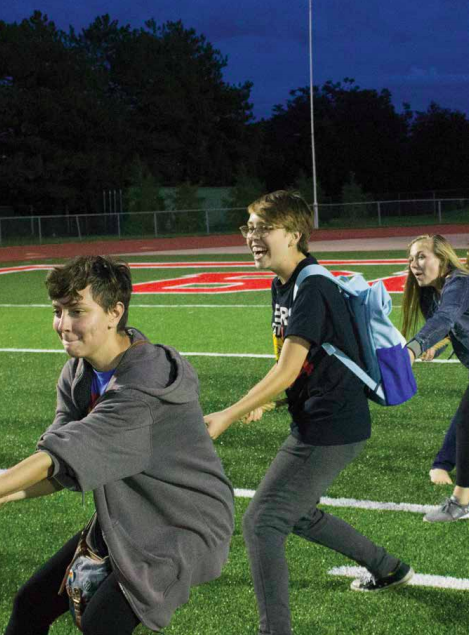 Article by: Trenton Carlson and Veronica Mascorro | Torch Reporters
Ferris State held a pep rally in the University Center last Friday at 9 p.m. to kickstart the homecoming weekend festivities.
The event was held in the downstairs portion of the University Center where a variety of arcade games were played, and food was offered.
The Ferris State Dance team also gave a performance during the event.
"I like the atmosphere and how they have retro games and how I can just connect with all of the people here," Ferris State sophomore criminal justice major Lukas Sawusch said.
The event had a doughnut bar where people attendees could make their own personalized donuts with different toppings. There was also a table for students to make signs for the homecoming weekend.
"If they could have forks at the doughnut bar that would be great," Ferris television and digital media production freshmen Hayden Passig said.
There seemed to be more compliments than complaints for the event as the room was filled with the sound of games and laughter. Some of the games at the event were multiple video games, Pac Man, Mortal Kombat, Dance Dance Revolution, Ski Ball, Tetris and more.
"Everyone is coming together for the big football game tomorrow, I love football, I'm a very energetic person so I am very excited for tomorrow," Ferris integrative studies junior Jade Quinn said. "I came from GRCC where they also had events but not as big and not as fun as this. It was a big surprise they put a ski ball machine right out."
This week Ferris State represented just how much they consider their students with homecoming festivities and continue to leave a good impression on new students by making the campus a fun atmosphere. Events like this get you out of your room and away from your homework, giving you a nice little study break, according to Sawusch.
For more information on other events on campus students can visit Ferris State's event calendar online or download the Ferris State University Guides application on the app store.