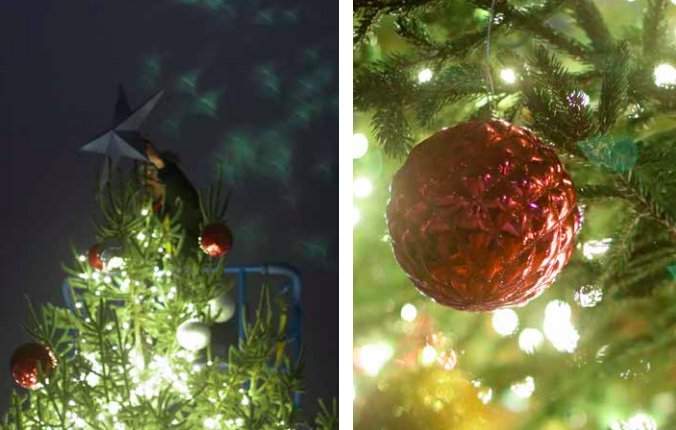 Every year to celebrate the holidays, Ferris student government hosts a holiday event along with placing a Christmas tree in the North Quad.
Although a Christmas tree on campus may raise controversy, student government's Nov. 21 event was meant to include other religious holidays in the university's celebration of the season.
The event is intended to allow all cultures and religions that are present on campus to come together and share traditions, experiences and stories, about how they celebrate the holidays.
"I do feel it is important for all the holidays to be represented on campus, especially because we have such a diverse body of students," student government vice president Mariah Gaither said. "That is why we pushed for this event to become a tradition."
Although the tree on campus represents Christmas and is a center point of the quad during the winter, the university ensures that the tree is intended to represent Christmas while the event itself is intended to give other religions on campus a platform to share how they celebrate their holidays.
That being said, some students have strong opinions regarding the university's current attempts to include all religions that celebrate a holiday during this season.
"I think our current attempts are not sufficient because while we do have the all holidays festival it only last a few hours and the holiday tree has the connotation of being specifically for Christmas as well as other holiday trees that are decorated specifically for Christmas," Ferris technical and professional communication senior Scott Rogers said.
Rogers went on to call the tree somewhat tacky, and imposed that the university should only host the holiday event and refrain from putting a tree on campus, because of its connection to Christmas.
Students also have concerns as to how much the tree would cost to be set up, decorated and torn down, but to many students' surprise, the tree and all the efforts put in to assembling and dissembling are donated.
These donations come from Big L Lumber, Big Rapids Towing, Great Lakes Equipment and Rental, and Morningstar Enterprise, who all donated their time last year as well.
For more information regarding the event or how the university celebrates the holidays, visit Ferris State's website.