Ferris' Title IX office receives more cases by the year, but this is actually a positive outcome of hard work.
Ferris enrollment dropped for the fourth consecutive year, this time by 6% and it's predicted to continue on a decline in the coming years.
Ferris' Department of Public Safety (DPS) is making many changes in their efforts toward keeping the campus a safe place for students.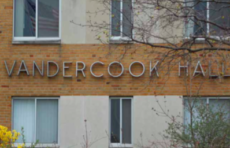 Ferris is hopeful of demolishing Vandercook Hall within the next twelve months and replacing it with the Center of Virtual Learning.
The Michigan State Health Department has issued a state of emergency rule, banning flavored e-cigarette sales after being directed by Michigan Governor Gretchen Whitmer.