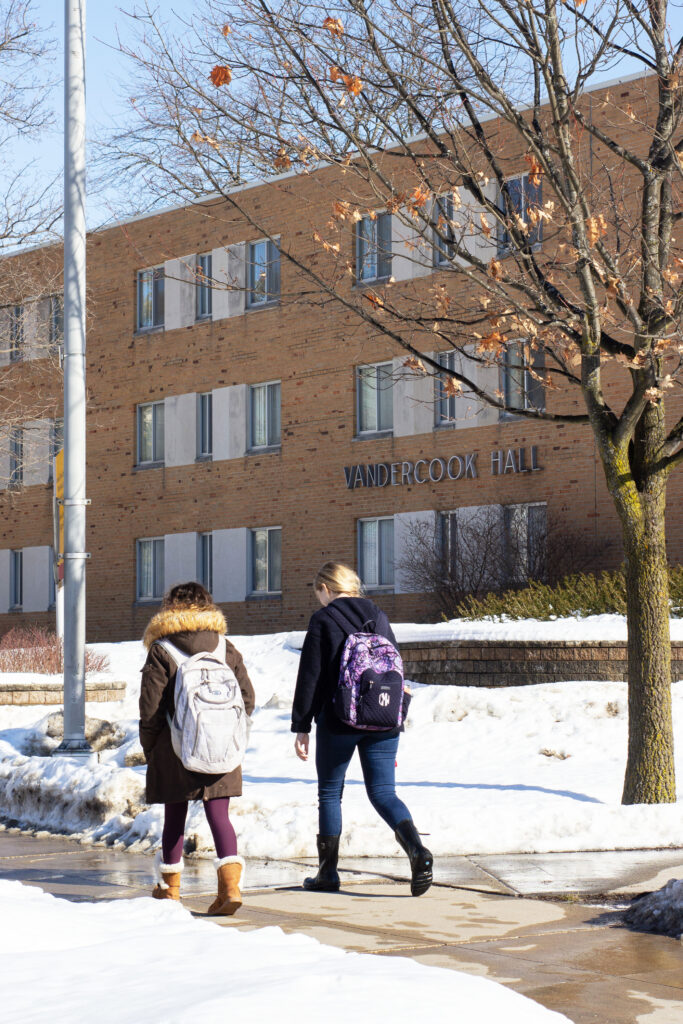 After almost a year of setbacks due to COVID-19, Ferris is ready to break ground on the Center of Virtual Learning.
Designs for the building are set to be finalized in May 2021, followed by an asbestos abatement that same month and the demolition of Vandercook Hall. Construction of the new CVL will begin Aug. 2021 and is planned to finish in December 2022.
"As we were going through the design process, it became very apparent that it was going to be more costly to renovate Vandercook and there are some limitations trying to work with an existing structure," Vice President of the Ferris physical plant Michael Hughes said. "Residence halls tend to be long narrow rectangles, which don't work well for academic buildings."
With that being said, the project's budget has remained the same and sits at $29.5 million. 75% of the funds were provided by the state, while 25% come directly from the school. The state favored the design plans of a completely new building, rather than the previous remodeling plan.
With these new plans comes freedom of creativity. One of the additions to the new building will be an esports arena.
"We are excited to have a home for esports students in the heart of campus," esports coordinator Jonathon Eaton said. "The ability for classes, broadcasts and tournaments to have a dedicated space on campus will do wonders for the growth of esports at Ferris. Having the esports arena be the first-floor showpiece shows the world Ferris is taking esports seriously. The Ferris esports organization has been growing rapidly and is ready to take the next step."
In taking that next step, Ferris plans for the arena have some unique additions, such as operable partition, allowing walls to open and close to create more space for larger venues, or sectioning off areas to create a more focused environment, according to Sr. Project Manager Joe Haupt.
"We are going to be looking at acquiring some of what is considered state of the art gaming furniture," Haupt said. "That has screens that are on the front of the furniture, so that specters can watch on screen like they are watching TV."
Ferris is hopeful that the CVL and esports arena will be a focal point for recruiting future students. They are also optimistic that youth esports teams will use the facility, similar to R.L. Ewigleben sports complex and the countless youth sports tournaments it hosts.
In addition to the esports complex, there will be two floors of an academic structure as well. Finally, giving a home to majors like television digital media production, digital animation and game design, graphic design, information technology, radio and television broadcasting and many others.
For more information and graphics of the design plans, visit the Ferris State Physical Plant
website under projects.