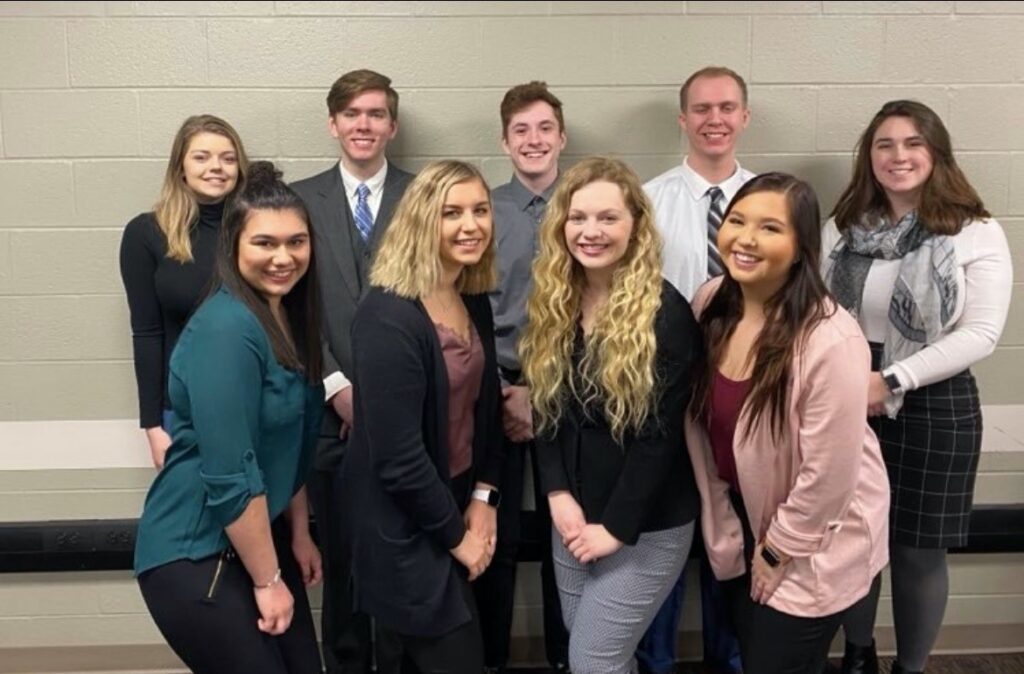 After finishing top ten in the nation in 2021, Ferris States American Marketing Association is optimistic about this upcoming year.
With hopes of being in person for the semester to aid with recruitment, AMA's new President Nadia Greania, thinks the momentum of last year will carry over into this fall.
"After finishing top 10 from last year, we are looking to incorporate our activities back in person," said Greania, "we have been doing a lot of in person recruiting by visiting classes with different professors we didn't visit before as well as the old ones, telling students about the benefits of AMA."
They are also advertising a new way to pay dues in full, by fundraising with a Cedar Point trip, to give their members more financial options outside of AMA. With this option, Greania thinks it will help with recruiting new members into the professional organization.
Former President of 2021, the year of the top ten finish, Renae Schuetter also feels as if last year's triumph will carry over into the following year, even with the uncertainty of remaining on campus. Their reasoning for their confidence is due to their prior planning for in-person and virtual recruitment, events, and regionals.
"At the beginning, we started out being very organized," said Schuetter, "everyone on our executive board last year was very motivated. We all wanted to be the best we could be."
With multiple members from last year's successful executive board taking on even larger roles now, such as the new President Greania, AMA is planning to be just as successful as last year.
With the success of the organization comes personal benefits as well. Schuetter earning what she claims as her dream internship with Amazon headquarters in Seattle and credits AMA for a reasonable amount of her success. With more to offer on a resume, Schuetter claims this makes the difference between a student in AMA and a student who is not, making job placement for students in the organization much higher.
"I have been here for a lot of the good things," said Schuetter, referencing her joining the organization when they first placed top 10, "as well as the growing periods, and I hope it continues to grow."
Growing is exactly what Greania plans to do this fall, as she knows of many students who wanted to join last semester but were unable to due to the pandemic.
"We set the bar pretty high," said co-advisor Scot Squires, "so we have to continue doing the best we can do. We are still in this pandemic so when we plan events and think that we might have to pivot to virtual."
Squires statement mirroring Schutter's claiming that preplanning is the key to their success.
For more information on AMA visit them on Tuesdays at 11:00 a.m. in the BUS building room 203.