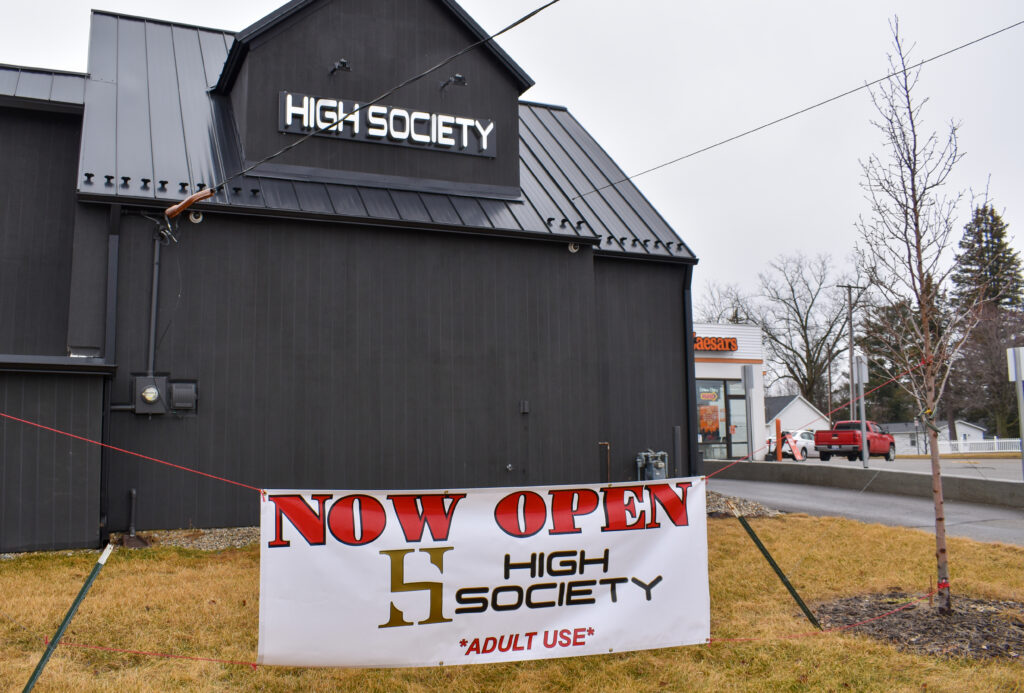 Within Big Rapid's 4.56 square miles sit 13 marijuana dispensaries all with their own draw and more are on the way.
A new dispensary, High Society on 804 Clark St., recently opened in February, making it the 13th dispensary in the area. In an already saturated cannabis community, High Society's goal is to bring a different perspective to the industry according to their website.
"I think it's cool that a lot are able to stay successful and kind of work together," the general manager of High Society Carl Olson said. "Every (dispensary) has their own little cool or uniqueness to them."
To survive in a crowded cannabis community, Olson stated that they hope to build a strong relationship with the community and their customers. According to Olson, High Society has its prices set to be the lowest in the state of Michigan.
According to Bridge Michigan, a nonprofit news organization, Michigan cannabis prices are lower than 30 or 40 years ago when they were illegal. The average price for an ounce, 28 grams, has fallen 70 percent to $152 in January from $516 in December of 2019.
This benefit isn't just being seen by cannabis consumers either. The Regulation and Taxation of Marijuana Act put in place by the Michigan Legislature states that cities, townships, and municipalities will get a portion of the 10% adult-use tax back into their budgets. It was collected from 374 licensees during the 2021 fiscal year. More than $111 million was collected from the marijuana tax.
Big Rapids alone will see $677,441.28 from the 12 active licenses within the 2021 fiscal year or $56.400 per license.
Dispensaries mainly set their prices low depending on what price they get their product at. According to Olson, the lower the price, the dispensary got the product for a "better deal."
For dispensaries to survive in this area, they need to believe in their products and team, as stated by RAIR store manager Justin Forrest.
"Having other (dispensaries) in town does help people explore other options as well," Forrest said. "And they end up finding something that they like."
While High Society is the newest member of the family of dispensaries in the area, a new dispensary is opening in the former Mother Nurture building, according to the Big Rapids Pioneer.
Mother Nurture closed its doors in early February, originally intending to be a temporary closure citing a tough cannabis market which led them to their decision. They weren't the only ones to close either the Wellflower, which was located next to Jet's Pizza in downtown Big Rapids closed last October for similar reasons only being open for about 10 months.
Fluresh, LLC has recently purchased the former Mother Nurture site and adjacent lot pending approval of the lot rezoning from an R-1 residential lot to a C-3 commercial lot by the Big Rapids Planning Commission, which they received Tuesday, March 22.
"We did a similar rezoning a couple of years ago for the adjacent property," community development director Paul Priebe told the planners, according to the Pioneer. "It was formerly a dentist's office, and it was occupied for a little over a year by Mother Nurtures, which was a marijuana provisioning center."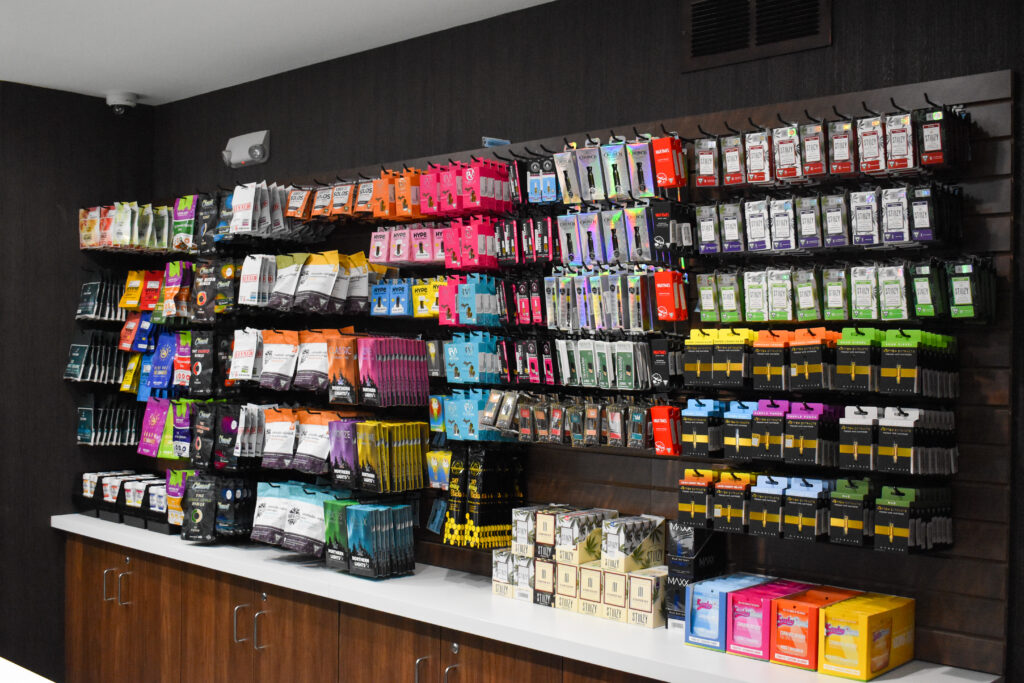 Fluresh wasn't the only marijuana business seeking the blessing of the Planning Commission though. Michigan Pipe Dreams LLC, a marijuana growing and processing company purchased the old Bulldog Cinema in hopes of turning it into a new growing and processing facility. The company already owns the facility next door and is looking to expand and create a campus of sorts according to Priebe.
"We were able to procure the building owner and offer an option to purchase. We also purchased the house on DeKraft, so we basically have the city block," CFO of Michigan Pipe Dreams Christian Frank said to News Advocate. "That will complete our campus. The Maple Street building is a smaller deal, so we have the funds to go ahead and finish out the processing (facility) and just do the genetic grow. We are looking forward to getting started."
The permit for special land use was granted by the Planning Commission as Michigan Pipe Dreams had agreed to the four additional terms in the permit for marijuana businesses, that it meets the proper zoning regulations for parking, that there's a comprehensive wastewater treatment and chemical disposal plan, that all processes marijuana must be kept indoors and that it be properly stored and disposed of if need be.
The permit was also granted on the basis that they had reached an odor containment agreement with the Spectrum Service Center next door according to News Advocate.
"Regarding the wastewater treatment, I met with the wastewater treatment supervisor and two staff members of the industrial pretreatment program the city has," Priebe said to News Advocate. "Those staff had no concerns that they thought would cause issues."
Michigan Pipe Dreams is hoping to have the remodeled cinema operational as a growing and processing facility by the end of the summer.
Jerry Gaytan contributed to the reporting of this story.