UPDATE: Kathryn Stahlheber has been found safe https://fsutorch.com/2013/12/08/news/missing-girl-found/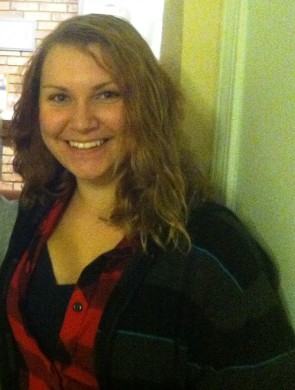 Ferris freshman Kathryn Stahlheber has not been seen since Wednesday, Dec. 4, and her mother, Karen Johnson, is asking for help in finding her.
Stahlheber, 18, of Grandview, Texas, was last seen by friends on Wednesday, Dec. 4. Her cell phone has not had any activity since 11:45 p.m. on Thursday, Dec. 5, according to Johnson, who contacted the Torch.
A missing person report was filed with the Ferris Department of Public Safety at approximately 8 p.m. on Friday, Dec. 6, according to Johnson. DPS Director Bruce Borkovich confirmed the report.
Borkovich said Stahlheber reportedly told friends she was planning to go away for a few days with a friend. At this time, DPS does not know the identity of Stahlheber's friend or how long she planned to be away.
Stahlheber is a white female, 5 feet 9 inches tall, about 150 pounds, with red shoulder-length hair and blue eyes. She is a resident of Clark Hall.
"We're doing everything we can on our end, and we're hopeful we can get ahold of her so she can let her family and friends know where she is," Borkovich said.
Anyone with information regarding the whereabouts of Kathryn Stahlheber is asked to contact DPS dispatch at (231) 591-5000. Information can also be reported anonymously by calling (231) 591-5900 or by sending an email to BulldogsTextTip@nullferris.edu.