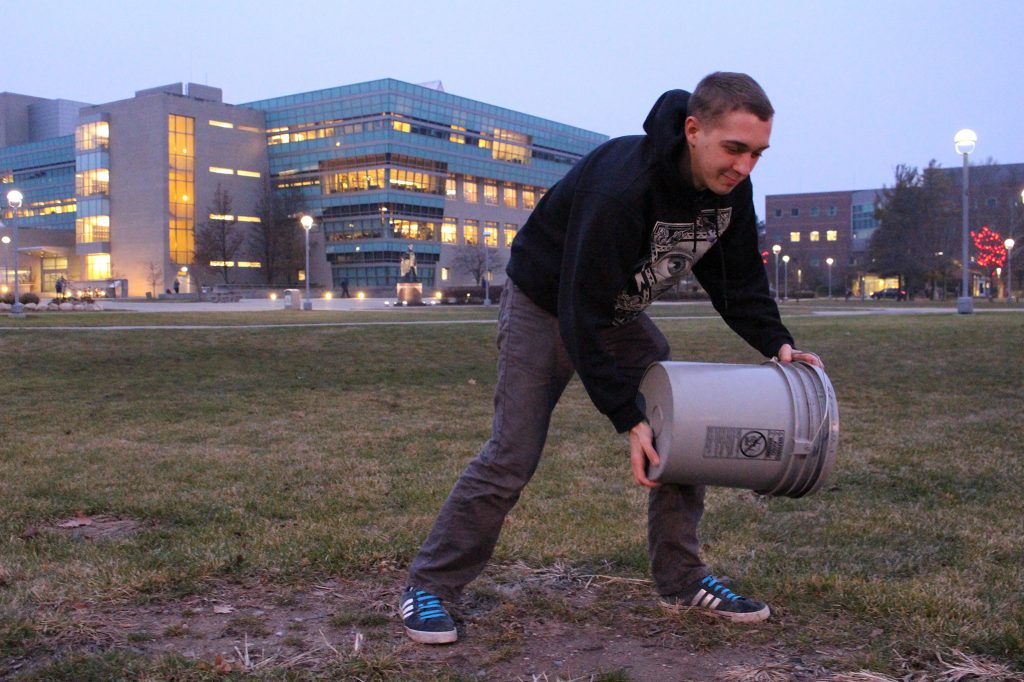 Dig a hole, dig a hole. These were the humble beginnings of a multimillion dollar oil corporation for Ferris geology freshman Harold Schmeismer until police removed him from campus early Monday morning.
Schmeismer began a fracking operation in the North Quad with just a bucket and shovel, adamant that striking oil on Ferris' main campus would become his life's great achievement.
"I have the science to prove the North Quad has the potential to produce more petroleum than all of Saudi Arabia," he said through the glass of a visitor window at the county jail. "I had only been digging for about 15 minutes and could already smell the oil."
Schmeismer was forced against the Woodbridge Ferris statue and handcuffed by Ferris DPS as groggy students made their way to 8 a.m. Monday classes.
University administrators received repeated calls from Schmeismer urging them to capitalize on Ferris' mineral-rich grounds. Schmeismer said he had no choice but to bore on in the name of science.
According to DPS, Schmeismer will remain in jail until the 2016 presidential election. Officials say if a pro-Fracking candidate such as Donald Trump is elected, Schmeismer will only be issued a littering ticket, but were unable to comment on what might happen if a democrat won the race.
It is still unclear whether Schmeismer knows what fracking actually is.