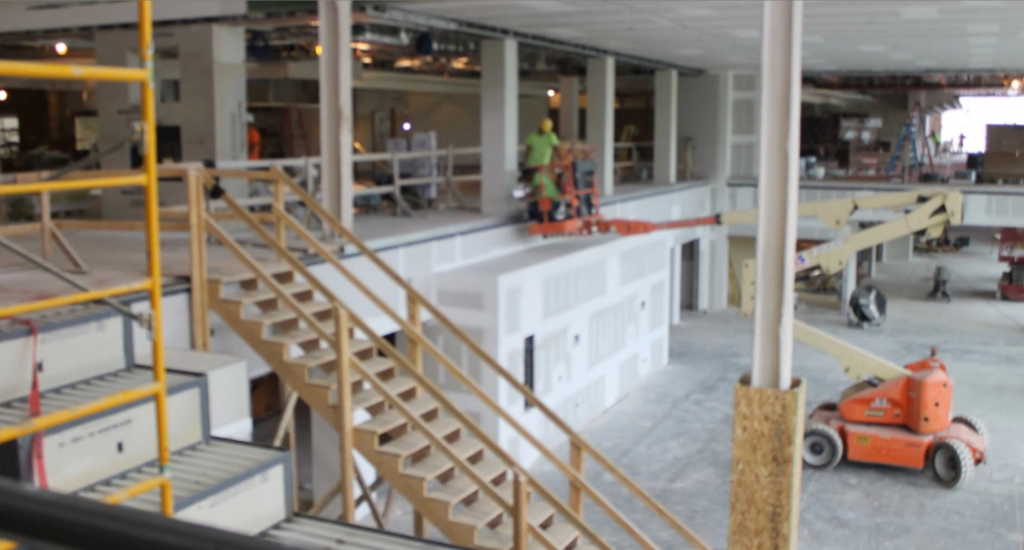 Star Shooters announced Monday it will open a second location in the University Center (UC) early next year.
The original Shooters is located in downtown Big Rapids. Due to its low drink prices, top 40 pop music and ability to facilitate drunken hook ups, Shooters is a popular weekend destination among Ferris students and townspeople.
However, Shooters isn't opening a second location due to its success as a bar. A recent report discovered Shooters continuously goes over capacity.
"We try to stop people from coming in once we're full, but it doesn't always work," Shooters bouncer Rick Pickle said. "Every night, probably 20 to 30 drunk girls climb over the porch rail and sneak in. I try to stop most of them, but then they start crying and hitting me and I don't know what to do so I usually just let them go in."
According to an ordinance by the city of Big Rapids, Shooters' capacity is 250 people. Last Friday, Shooters had 458 people inside.
"It was so hot, I literally passed out on the dance floor," Ferris pre-pharmacy sophomore Kayley Burns said. "Going to Shooters on the weekend is like going to a zoo in the summer. It's crowded, smelly, disgusting, but still kinda fun."
Shooters spokesperson Brandi Cranberry said the Big Rapids Chamber of Commerce (BRCC) contacted her last week about opening a second location.
"BRCC was like, 'Look, this is unacceptable'," Cranberry said. "They said, 'I'm tired of people complaining to me that they aren't able to get as low as they want on the dance floor because it's so crowded.' And I was like, 'You're right.'"
Cranberry inherited $5.6 million when her parents died, so she was able to convince Ferris State University to let her buy out the University Center (UC) Ballroom for Shooters' second location, Shooters II.
"The UC Ballroom is spacious and on campus," Cranberry said. "It's perfect. Plus, we're hoping students who live on campus will go to this location instead of downtown. We're tired of everyone complaining they keep getting MIPs while walking to and from Shooters."
Ferris automotive engineering junior Jake Lopper is excited about Shooters expanding.
"I've been going to Shooters two to three times a week since my freshman year," Lopper said. "I've also gotten 19 MIPs because I always pregame before I go and get lost trying to find my way. I have this bad habit of asking cops for directions while I'm drunk. Anyway, the UC is way closer to where I live, so I can't wait. Plus, it's close to the Quad Café so I can just stumble over there when I'm drunk and want a snack."
The tentative date for the grand opening of Shooters II is Tuesday Jan. 19, 2016.