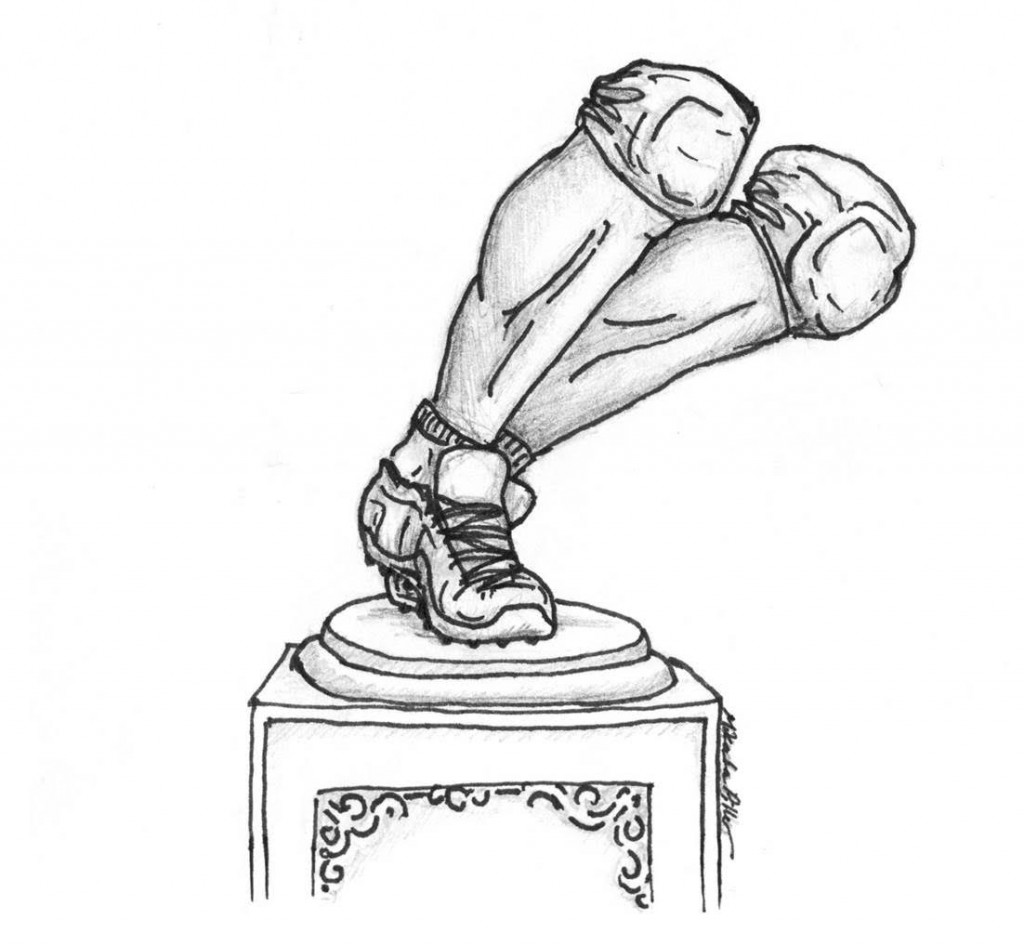 After much deliberation, Ferris State has decided to place a statue outside of the entrance of Top Taggart Field.
Earlier this year, Ferris State received an unexpected $18.6 million refund because of an accounting oversight by a state retirement program.
In a scramble to spend the money as quickly as possible, Ferris State administrators thought that the easiest way would be to erect a 159-pound, 24-karat gold statue outside of Top Taggart.
There was plenty of debate of what the statue would be, a life-sized statue of 159-pound head coach Tony Annese? A humongous 159-pound Bulldog?
Though these were definite possibilities suggested by different members of FSU administration, it was finally decided after one member brought up what the rest thought was a great idea.
The plan was to spend the $18.6 million on a statue of FSU quarterback and Harlon Hill Trophy winner Jason Vander Laan. Administrators learned rather quickly, however, that after President David Eisler produced and marketed his rap album using much of the refund, they only had enough money to sculpt the quarterback's calves.
"We did a mold of his whole body, but found out that we could fit all 159 pounds of gold into just his feet and calves, plus it was a cheaper option, so we decided to go with that," said Tayler Taylor, the sculptor in charge of creating the statue.
Administrators thought it to be fitting that Vander Laan's calves were displayed in 24-karat fashion for Ferris fans to see in all of their glory because Vander Laan became the all-time leading rushing quarterback in college football history this past season.
The statue is expected to be finished before the start of next season. Taylor plans on making the statue movable so that each player can kiss the calves before running out on the field to start their game.
"It's kind of like Howard's Rock at Clemson University, so I think it'll be a great idea. Instead of running out and touching a rock, we'll get to kiss a 24-karat pair of calves," said one Ferris player.
Ferris administrators and sculptor Tayler Taylor are ironing out the final touches of the planning process for the statue.