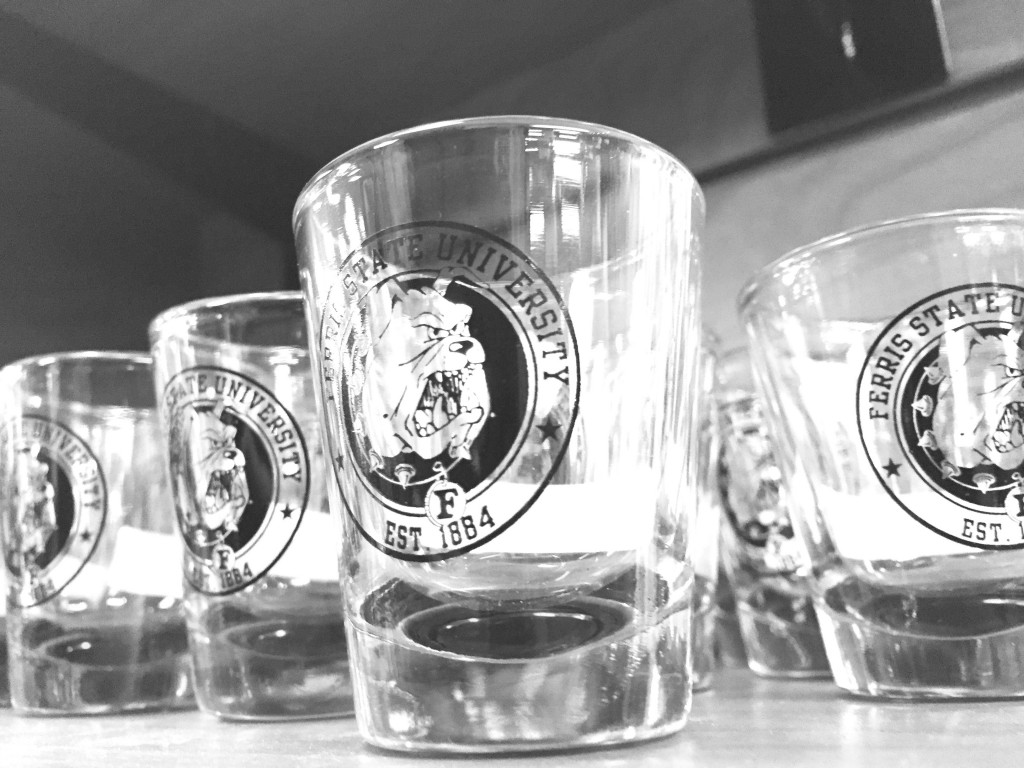 Ferris State University held a contest at their bookstore to determine the student with the best drunken pose while imitating the Captain Morgan brand mascot.
The idea came to staff at the bookstore after noticing a slight decrease in Ferris branded shot glasses from $8,000 last spring, to just $6,750 this past semester. The FSU bookstore included a cash prize of $100 to the student with the best pose, with runners up getting $75 and $50 for second and third place respectively.
"We wanted to promote our products in the store, so what better way than to hold a drinking contest that included the iconic pose of Captain Morgan?" said FSU bookstore manager Cheryl Waters. "We set up a mini-bar selling shots of Captain to students over 21. There was a lot of falling down, but overall it was a good time."
Most students had a blast participating despite some vomit and minor injuries after knocking over some bookshelves. What was most attractive to students besides the prize money was the bookstore holding a promotional price. Five dollars was the going price for a shot glass adorned with the iconic Bulldog logo the majority of the day, and the price was reduced to three dollars during the bookstore's "dead hour."
"For a while the line was backed up outside the building and around the corner. I was pretty lucky to get in line at a decent spot so I barely made it in for the happy hour," said FSU business management senior John McKenney. "I'm stoked about the hundred bucks, too. I'm definitely going to Shooters if I win."
McKenney participated in the posing contest after downing seven shots in a row and getting his photograph in Captain Morgan's famous pose. He immediately vomited on the floor afterward.
"I'm missing class for this. Who can pass up a chance at $100 for more beer? Who knows, I might even drive down to the Lansing Deja Vu if I win," said FSU information technologies junior Ricardo Ross.
FSU's Bulldog Brutus was at the promotion tipping up students arms who would sometimes get skittish after the third or fourth shot and patting students on the back after their fifth shot.
An impromptu cheer squad joined Brutus after several students wanted to turn back during the contest.
"There were a lot of girls, and some guys too, that started cheering and chanting for their fellow shot takers along with Brutus. It was a really good time," said FSU marketing senior Chelsey Griffin.
Student workers were being encouraged to pick up shifts to help with the clean up.
"The promotion was a huge success," said Waters after the alcohol was gone. "Not only did we make up our shortfall from last year, we blew our best one-day sales record out of the water by raising over $5,000 in drinking glassware sales. We even sold a good amount of Ferris branded beer mugs and wine glasses."
The winner of the contest will be determined by next Monday.